The flourishing real estate market of UAE continues to offer lucrative returns for investors and landlords alike, with surging property prices and rental yields. Endowed with a thriving economy, UAE has carved a name for itself as a coveted destination renowned for its safety, infrastructure, government support, and favorable prospects.
The place has also strengthened its grip as a popular metropolis, attracting individuals from all corners of the globe, who aspire to be affiliated with this thriving hub of industry and culture. The influx of talented professionals from diverse backgrounds worldwide is fueling a remarkable demand for real estate.
Digital Innovation Is Transforming The Real Estate Industry:
In the contemporary era, numerous facets of our daily lives have undergone digital transformation. From procuring groceries to acquiring mobile phones, technology has made such transactions effortless. The search for a new abode is no exception, as prospective homebuyers can leverage online resources to peruse offerings from diverse developers and agents. By filtering results based on various criteria, individuals can cherry-pick the option that caters to their unique needs.
While this has intensified competition among agents, it has also introduced obstacles such as navigating the political climate, volatile markets, increasing mortgage rates, and ever-evolving technology.
The typical real estate sales process: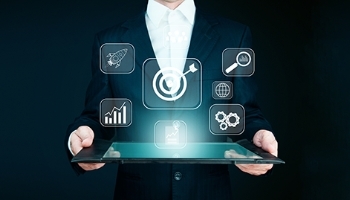 Real estate professionals in UAE have a challenging yet exciting job, helping clients find their ideal homes or commercial spaces. The process of real estate sales involves several steps, including sourcing inventory, advertising it, qualifying potential buyers, receiving offers, accepting an offer, signing a contract, and scheduling the property's transfer of ownership. To excel as a real estate agent, one must possess perseverance, dedication, and in-depth knowledge of the highly competitive market.
It is imperative to have exceptional skills in identifying clients' unique needs and requirements, considering the diverse range of clients in the industry.
Most brokerage firms in the real estate industry pay agents through commissions earned from completed transactions. To achieve success and recognition as a top real estate agent, one must have a multi-layered approach, including acquiring a broker's license and building a strong portfolio of prospective buyers and tenants. This process often takes years to develop, but it can lead to a fruitful and lucrative career as a real estate agent.
Top Challenges Faced Challenges Faced By Real Estate Agents in UAE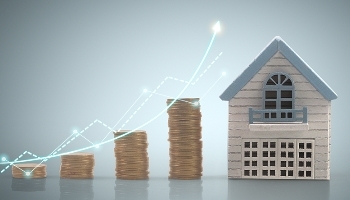 Navigating the challenges of the real estate industry is a daily struggle for agents, who must confront them with unwavering fortitude on a consistent basis.
Fluctuating Market Conditions:

UAE's real estate market is highly dynamic, with property values and demand fluctuating rapidly. Agents must be equipped to navigate these conditions to ensure they're able to provide clients with the best possible service and maximize sales.

Complex Regulations:

The UAE real estate industry is governed by a complex set of laws and regulations, which can be challenging to navigate. Real estate professionals must stay up to date with the latest regulations to ensure compliance and avoid any legal issues.

Competitive Landscape:

With a high number of real estate agents and companies operating in the UAE, the industry is highly competitive. Agents must work diligently to differentiate themselves and offer exceptional services to stand out from the crowd.

Cultural Considerations:

The UAE has a diverse and multicultural population, which requires agents to understand and respect cultural differences when working with clients. Effective communication and cultural awareness are key to building strong client relationships.

Technological Advancements:

The real estate industry in the UAE is experiencing rapid technological advancements, including the adoption of digital tools and platforms. Agents must keep pace with these changes to stay relevant and offer clients the latest in digital services and solutions.
Sell.Do CRM: Your key to streamline real estate sales in UAE
Sell.Do is a CRM solution that specifically caters to the needs of real estate agents.
The platform automates lead generation and captures leads from various sources, providing an easy-to-use interface for managing client data.
Sell.Do streamlines sales processes and marketing campaigns with automation tools.
With analytics and reporting tools, Sell.Do provides comprehensive insights to improve sales performance and marketing strategies.
The platform's advanced inventory management system helps brokers match available properties with the specific needs of their clients.
In the competitive and fast-paced real estate industry, Sell.Do empowers agents to boost their productivity, streamline workflows, and enhance customer experiences. Through its powerful automation tools, user-friendly interfaces, and advanced inventory management system, Sell.Do helps real estate professionals deliver exceptional services and drive business growth.
Conclusion:
The UAE real estate market offers immense opportunities for investors and real estate agents alike. The industry is experiencing rapid transformation with the adoption of digital tools and platforms, creating new challenges for agents to navigate. However, with Sell.Do's CRM solution, agents can streamline their sales processes, automate lead generation, and provide exceptional services to clients.
By leveraging Sell.Do's powerful automation tools, agents can stay ahead of the competition and drive business growth. With its advanced inventory management system and comprehensive analytics and reporting tools, Sell.Do is the key to success in the dynamic and competitive real estate industry of the UAE.