Online and offline real estate payments with Sell.Do CRM
While some customers prefer the convenience of online payments, some like the familiarity of offline payments. Sell.Do's payment gateway integration and offline payment tracking features let you manage both types of payments and offer convenience to both types of customers.
Integration with Payment Gateways for Online Payments
Make online payment easy for customers
Online payments ensure better cash flows, easy refunds and quicker conversions. Sell.Do offers your customers the ease of online payment via a variety of options - CC, DC, UPI, Net Banking, IMPS, RTGS, NEFT and more.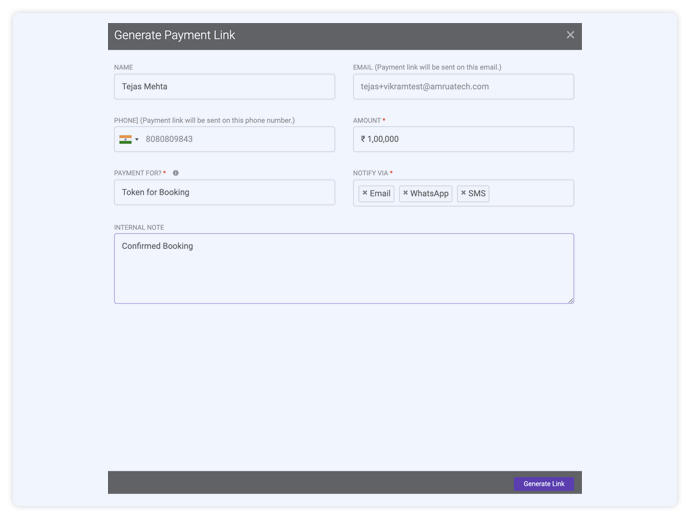 Collect Booking & Further Payments
Make life easy with payment reminders
Customers receive timely reminders for booking & future payments. The chances of cancellation reduce significantly, and the number of late/missed further payments also reduce, helping them avoid any additional charges for late payments.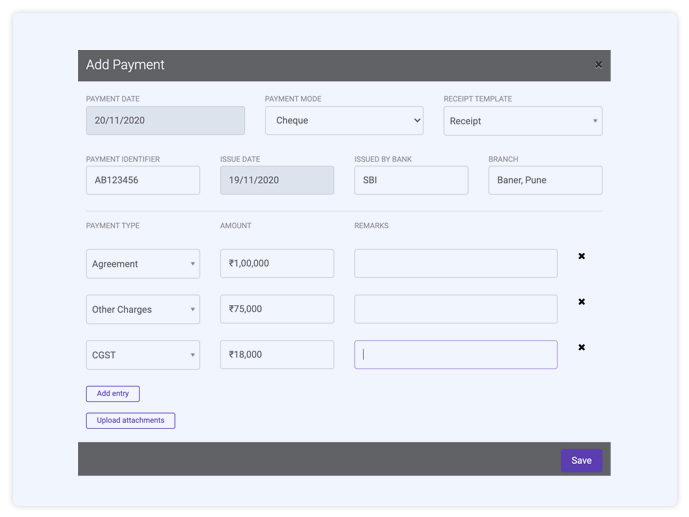 Collect Offline Payments - Cheques, RTGS, NEFT, etc
Collect offline payments with ease
Collect cheques in person with online tracking & OCR cheque scanning or facilitate transfers via RTGS to make life simpler for your customers. You can also allow channel partners to collect cheques so they can quickly approve the blocking of the apartment online and give the customer access to the inventory much faster - before someone else books it.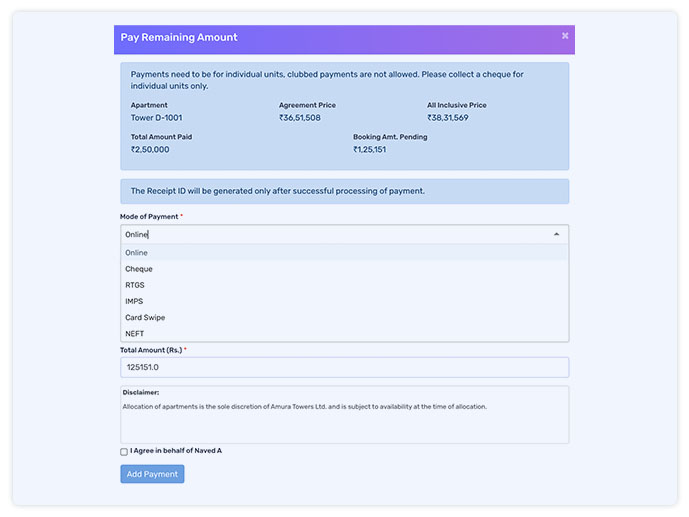 Collection Real Estate Workflow & Status Tracking CRM
Automated collection status tracking
Sell.Do facilitates automated collection & tracking of payments up to 10%. You can collect the payment, mark it across custom stages such as 'payment collected' and 'clearance pending', followed by a 15 day holding period and a 3 month provision for the transfer of the booking amount - with Sell.Do tracking it along the way to give you instant insight into the status of every payment.