Easier real estate expense management with Sell.Do CRM
Real Estate companies don't follow a standard pricing structure. Understanding the payment schedule is a very important part of the purchase journey. Sell.Do inventory management software makes it easy for your sales team to quickly create different cost sheets & payment schedules from pre-configured templates & with just one click they can share it with their leads.
Manage Cost Sheets from Project to Per Unit Level
Support for Full Agreement, Outside Agreement Charges
All Compliances with GST & Other Real Estate Taxation Laws
You can now manage, customize costsheets, make agreement changes with a complete suport.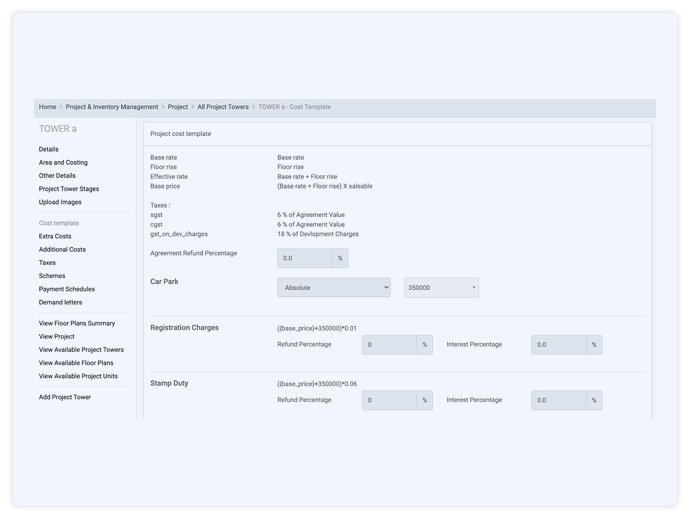 Multiple Schemes & Payment Schedules
Configure multiple payment schemes & schedules
Sell.Do is built to work with multiple payment schemes & schedules at a time, which can be pre-approved and configured into the system. From there, it's a simple matter of your salesperson choosing the right schedule or scheme from a dropdown for his client - because it's pre-approved, it's a one-click appication that reduces time & expedites the sales process.