Effortless real estate consumer buying experience with Sell.Do CRM
There are many ways to earn the respect and admiration of customers. Offering a convenient buying experience is one of them. Sell.Do's customer service portal lets your customers complete various buying processes digitally, which reduces efforts and increases the joy of buying a home.
One Click Swap & Cancellation
Facilitate easy swaps & returns for customers
Your customers don't need to think twice if they want to change their mind. The platform offers hassle-free cancellation, quick response, refunds without having to follow-up and the option to choose an alternate apartment, if needed.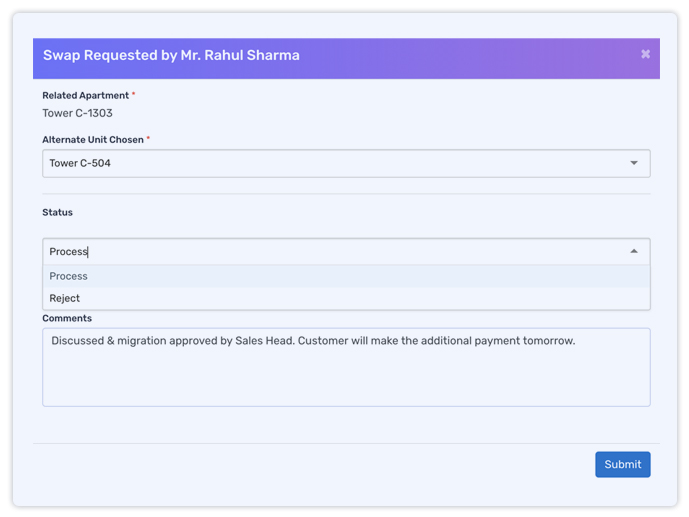 Respond to Real Estate Customer Requests CRM
Save time by responding to customers from the system
Respond to customer emails and requests, address cancellations & swaps and more, straight from the system.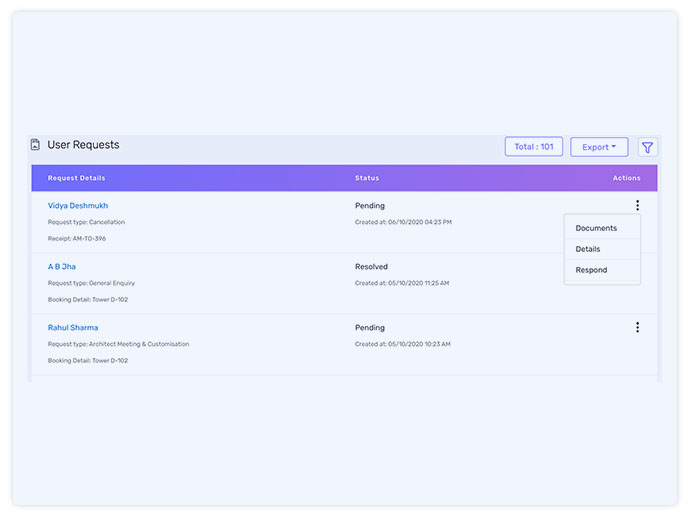 Track & Analyse Customer Requests
Track & analyse customer requests from the system
With Sell.Do, not only can you respond to customers from the system but also track your team's efficiency in addressing them. Track the status of customer requests and analyse your team's response time, quality of resopnses, and more.