Easier real estate inventory management with Sell.Do CRM
Homebuyers admire a developer they can trust. And Sell.Do helps you win their trust with its online inventory software features. By providing all inventory details at the click of a button, it helps you keep things clear and simple with your customers.
Complete Inventory from Projects to Towers to Units
Full inventory access for a better customer experience
Sell.Do offers your prospects complete access to all inventory - from projects to towers to units - so they have all the information they need to make an informed decision, updated in real time. Customers can confidently book a property and know that they have selected from the very best of options available, based on their requirements.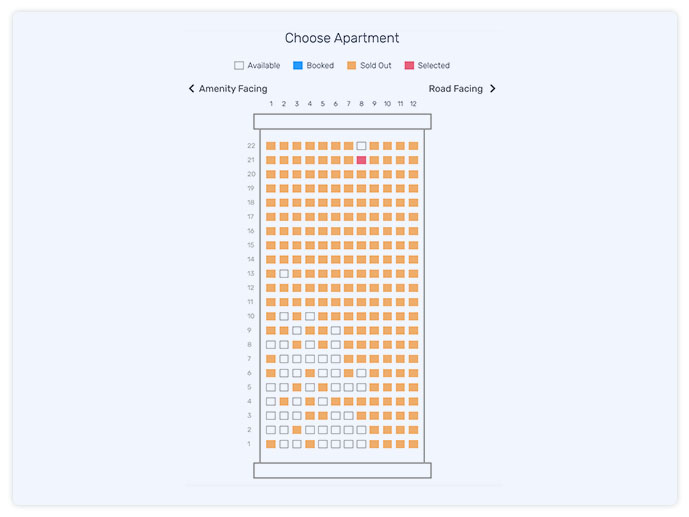 New, Resale, Rental Support
Multi-Developer Support
Floor Plans & Other Assets / Brochures
One Click Access to Find Matching Leads
Hold, Block & Book Inventory
Manage Parking & Allied Inventory