In-depth real estate inventory analytics with Sell.Do CRM
Having an overview of inventory sales is good. But having a deep understanding of it is even better! Sell.Do's inventory reports offer you detailed information about how it is performing. So, you can learn from its past, take well-informed decisions in the present, and even forecast its future.
Understand Current Inventory State
Stay updated with your inventory availability
Have a detailed view of your inventory at all times. Sell.Do provides you with real time insights into the current availability of project-wise, tower-wise and unit-wise inventory.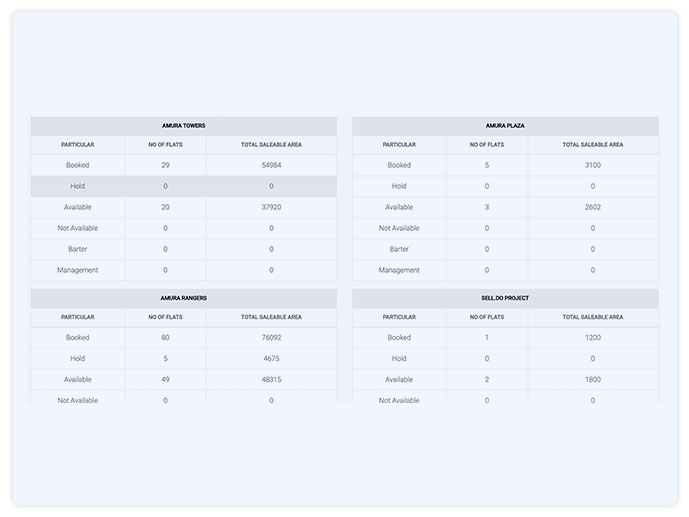 Inventory Movement & Velocity
Understand inventory movement & velocity
Sell.Do provides visibility into the movement of inventory on a project-wise, tower-wise and unit-wise level, keeping you up-to-date with patterns in sales and sales velocity so you can make more informed business decisions.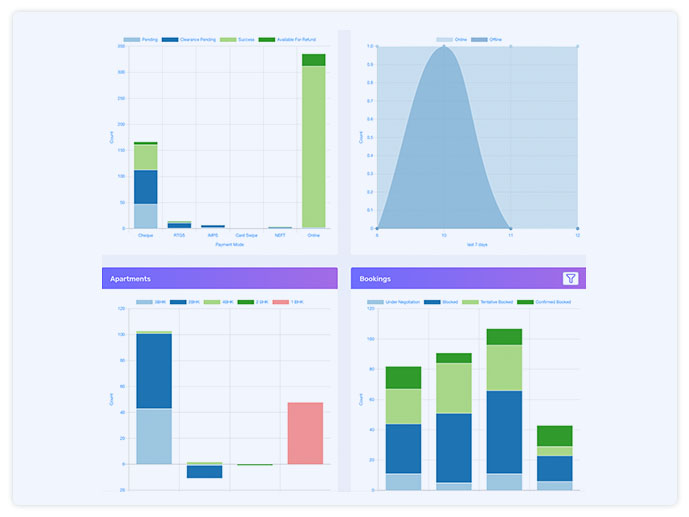 Analyse by Project, Configuration and over 30+ Attributes
Analyse inventory sales based on 30+ attributes
Understanding patterns in your sales is one of the strongest ways to truly understand your customers and your market. With Sell.Do, you can analyse sales based on project, configuration and 30+ attributes for business insights that will be valuable for sales forecasting, future development and marketing.