Real Estate e-commerce integration with Sell.Do CRM
Until recently, almost every other product could be purchased online, except Real Estate properties. Sell.Do revolutionised the industry with its one-of-a-kind online property-buying and transaction management portal. Now, you can let customers explore and book properties from their homes, or anywhere through their smartphones!
Full real estate E-Commerce Integration CRM
Give your real estate sales the e-commerce treatment
Sell.Do offers e-commerce integration, complete with search, shopping cart, negotiations, online payments, etc. All of these also tie back into your lead flows & workflows in Sell.Do, which means you can create segments of new leads, leads who are browsing, have an apartment in their cart, etc. and nurture them with automated mailers, SMSes and more.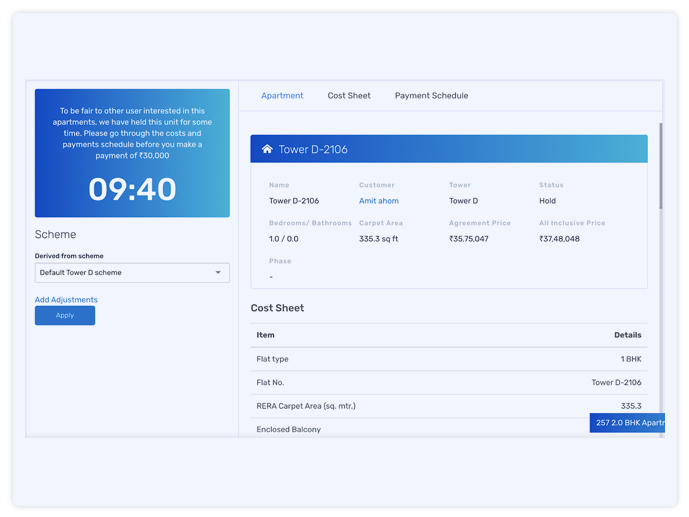 Ensure no Double Bookings
Real time buying that prevents any double bookings
Sell.Do's online buying suite allows customers to view and choose inventory in real time - meaning inventory/units that have been already blocked (by another customer, channel partner, anyone & anywhere) will show up as unavailable, preventing any double bookings and resulting unpleasant customer experiences.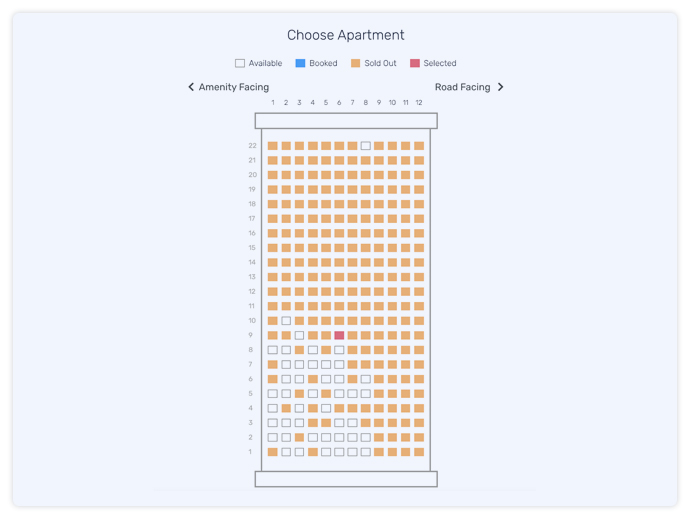 Easy Wizard from Search, Browse, Hold to Pay & Checkout
Help your customers make a payment
Sell.Do's easy wizard helps your customers by checking their requirement, showing them all the available inventory and helping them choose the right one, providing one-click access to cost sheets & payment schedules and more. The wizard is also authorised to hold an aparment for 15 min while the customer makes the payment, otherwise releasing it back into the system.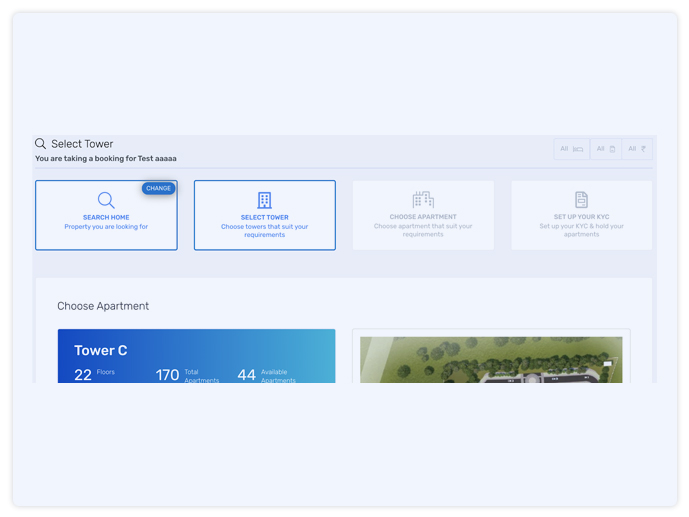 Full Customised Customer Flow
Customise your buying flow
Any part of the customer journey that you may want to customise along the way is easy to take care of with the buying wizard - add customised workflows, approvals and more along the way.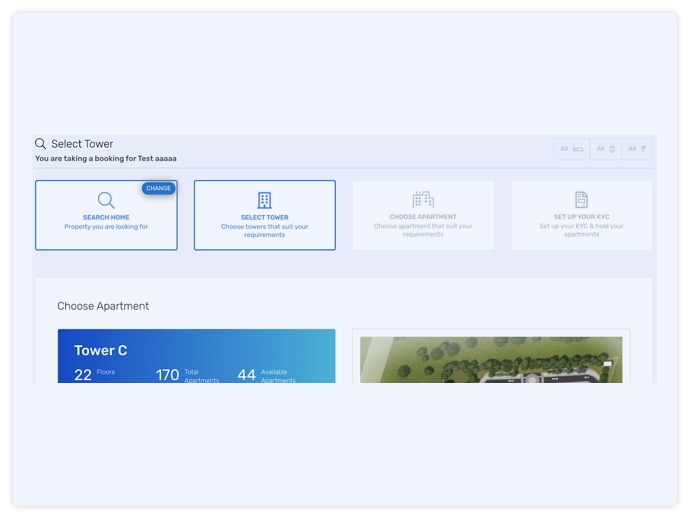 Pre-Approved Schemes for Sales, Customers
Reduce paperwork with pre-approved payment schemes
With pre-approved payment schemes in the system, the salesperson simply chooses the scheme from a dropdown menu and the system re-calculates payments and payment schedules - because they are pre-approved, the salesperson doesn't need to spend time going to the manager for a go-ahead.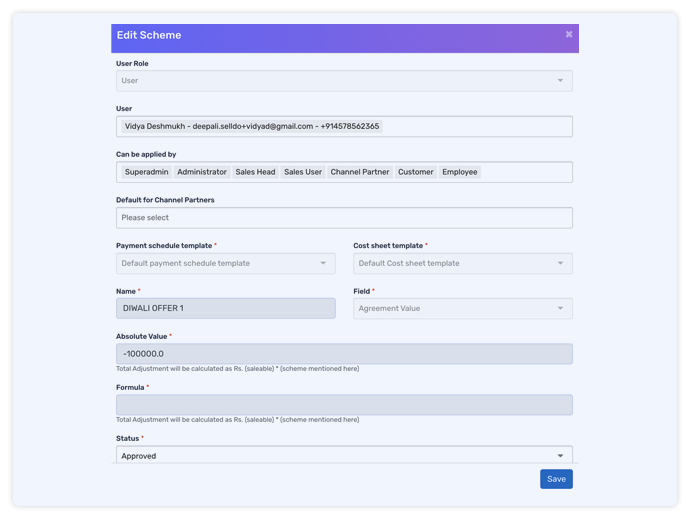 Get Special Schemes for Channel Partners
Extend pre-approved payment schemed to channel partners
Integrating pre-approved payment schemes in the system allows channel partners to simply choose a scheme from the dropdown menu and offer it to a customer. Because they are pre-approved, the partner need not spend time getting a go-ahead from the company because making the offer to the buyer.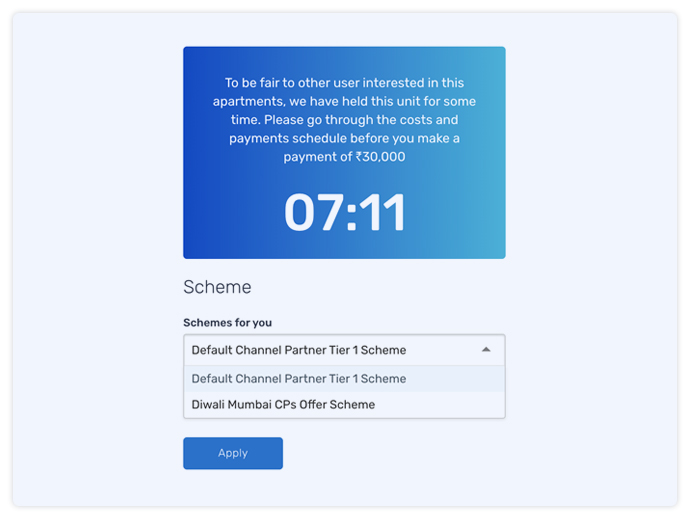 Negotiations & Approvals Process Online
Expedite the approval process online
Your salesperson can quickly customise a payment scheme or discount for the client and share it for approval from within the system. While the request makes its way through the custom hierarchy for approval, the unit chosen can be blocked for the customer. Once approved, the stage of the request moves from pending approval to approved - you can also view the entire audit trail to get visiblity into the approvals & disapprovals given along the way.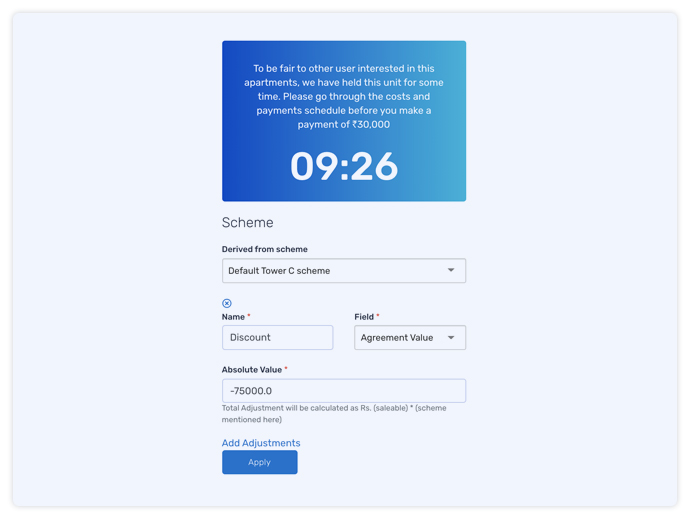 2D & 3D Views for Inventory
2D & 3D views that best showcase your inventory
Sell.Do's provisions for 2D & 3D imagery ensure that your inventory - whether project, towers or units - are well represented for your customers to make an informed buying decision.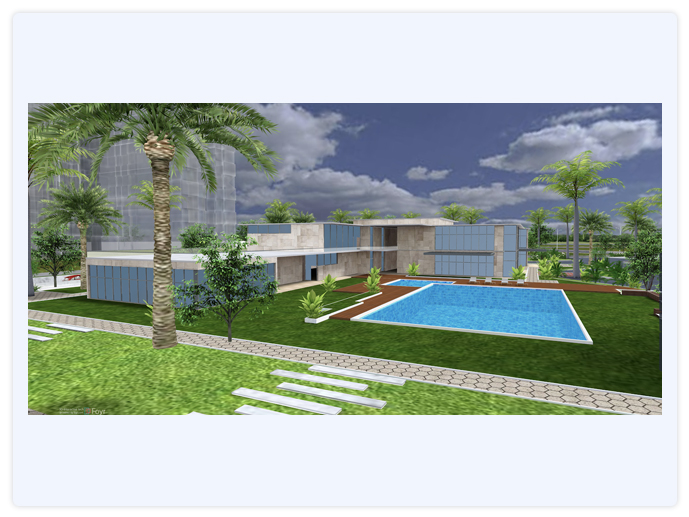 Customer Segmentation for Lead Prioritisation based on E-Commerce Data
Segment your customers for better lead prioritisation
Segmenting your customers helps you nurture them better than a one-size-fits-all approach. You can bucket together customers that are similar in profile or in similar stages of the buying journey to send them emails, SMSes and other communication customised to them. You can also set up escalation notifications for each bucket, alerting your attention to the activities of your most promising customers - for example, if one of them drops off from the cart stage - and thus improving your chances of conversion.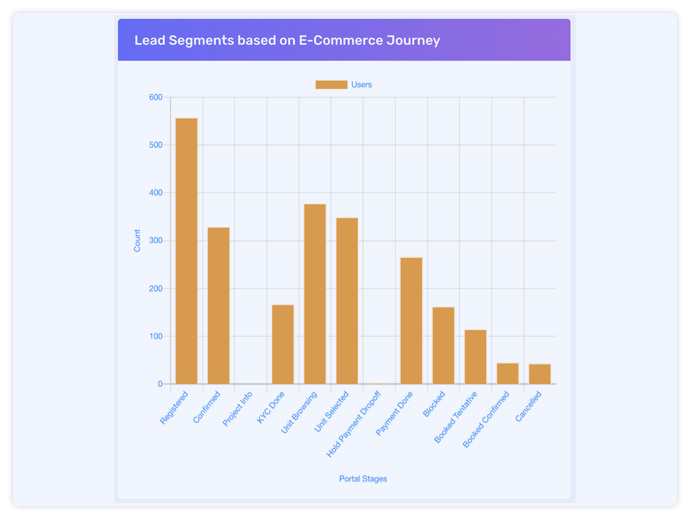 Gamification and Behavioral Triggers
Leverage behavioural triggers to improve conversions
Sell.Do lets you set up customised gamification triggers that create urgency or a product deficit in the minds of users to urge them towards a purchase. For example, by showing a user how many other buyers are viewing a property at that moment creates a sense of urgency and nudges him/her towards taking action. You can customise these triggers to suit your purpose, across different stages of the property selection process.