Quick real estate document management with Sell.Do CRM
Bid goodbye to the old, time-consuming, desk-crowding way of document management through files. Say hello to Sell.Do. With its advanced documents and records management system, you create, send and search your customers' documents in record short time.
Print Personalised Documents like Agreements, Allotment Letters, etc
Print personalised documents at a click
Your communication & documents should always reflect your brand. With Sell.Do, you can customise & personalise documents such as agreements, allotment letters and more so your customer has a true brand experience that is consistent both online and offline.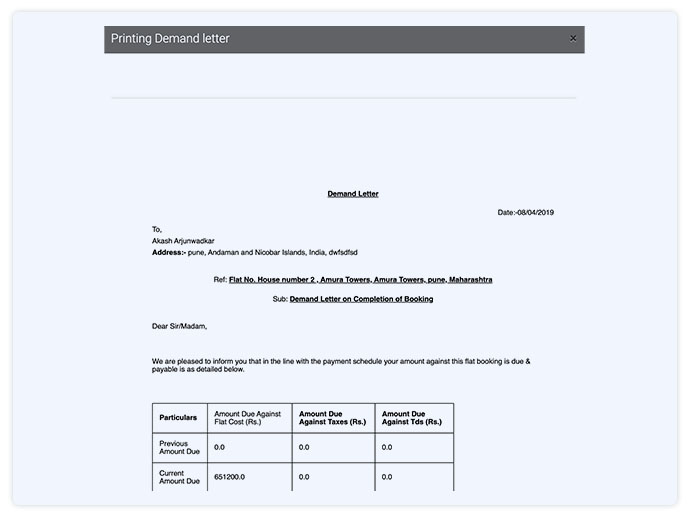 Upload, Manage & Search Documents
Manage documentation in one place
You can easily upload documents for each customer to a central respository, with all the necessary provisions to manage them and search through them to quickly find the right one and access them when you need to.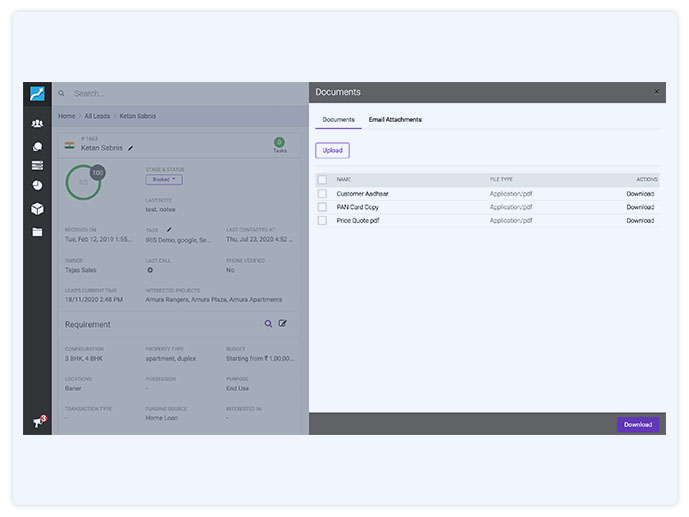 Get Customers to E-Sign Documents
Save time & hassle with easy e-signing
Paperwork can get quite extensive when it comes to real estate buying. With Sell.Do, customers can quickly e-sign documents and share them back with you, preserving the entire process online and saving you some time as well.