Complete real estate sales performance tracking with Sell.Do CRM
With Sell.Do's sales performance measurement features, you and your sales team members can see their performances clearly. Which leaves no room for discrepancies. So, you know whom to recognise and whom to encourage to improve the overall performance of your team.
Set Targets for Your Sales Teams
Set clear targets for your sales team
With Sell.Do, you can set targets for your sales team within the system, making it visible and easy for them to keep top of mind everyday and self-regulate or self-motivate themselves to achieve them.

Measure & Analyse Target vs Achieved Performance
Track performance with custom dashboards
Customised dashboards help you track and analyse your team's target vs achieved performance, while giving your team visibility on the status quo.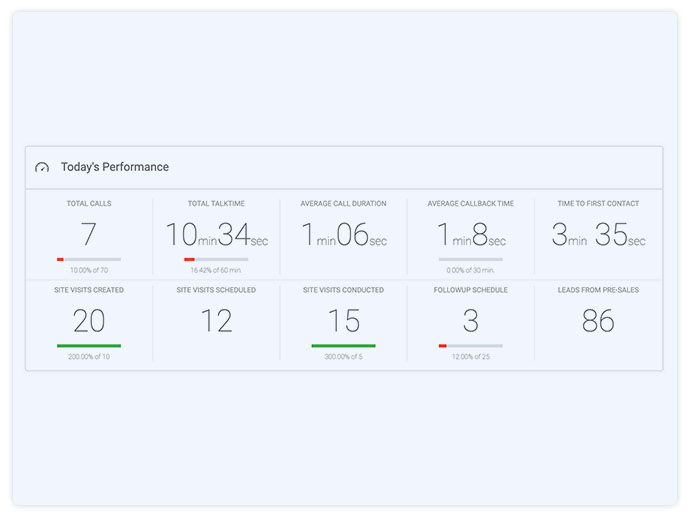 Performance Tracking based on Call Analytics
Track daily calling performance
With a custom dashboard, you can also analyse your pre-sales team's performance basis the number of calls made, the outcomes of the calls, site visits scheduled, number of follow ups and more. This gives you a real time insight into their daily performance, helping you provide encouragement & training where needed.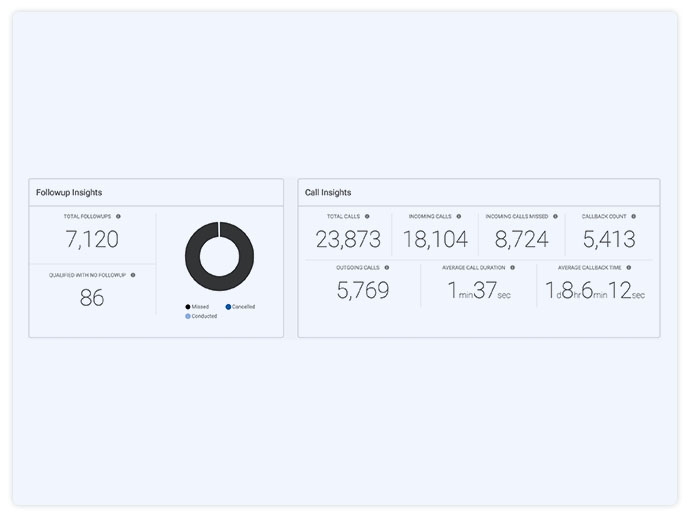 Real Estate Sales Forecasting Reports CRM
Forecast your sales based on past data
Sell.Do is built to study your sales data in order to analyse past patterns that help it predict which leads are more likely to close into sales. This not only gives you real time insight into your future sales but also helps your team focus on the right leads for conversion.