In-depth real estate campaign performance analysis with Sell.Do CRM
Sell.Do helps you see the complete picture of your marketing campaigns. With multiple metrics available to track, it becomes easy for you to understand which marketing campaigns are delivering best results and should be scaled, and which ones should either be paused or stopped altogether.
Target vs Achieved Reports for Campaigns
Track campaign performance at a glance
Get custom target vs achieved report for your marketing campaigns that help you track performance at a glance. The data from these reports is ideal to feed back to your marketing team, as well as for your sales team to be better informed about patterns in customer behaviour.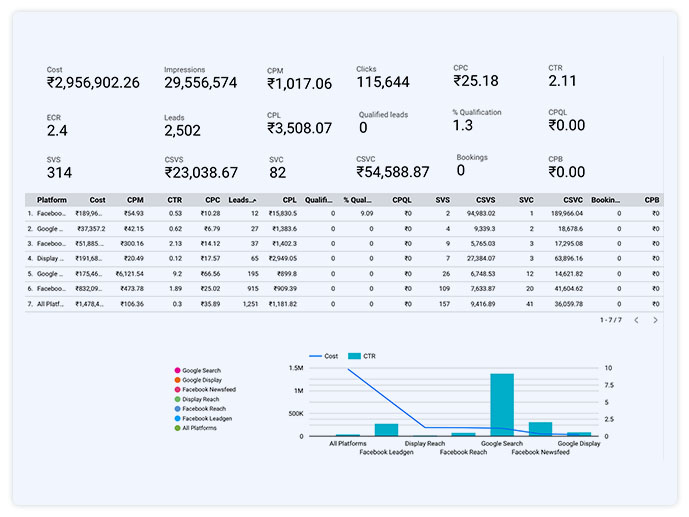 Measure Cost Across the Funnel - From CPL to Cost per SV to Cost per Booking
Analyse campaigns metrics across the funnel
Sell.Do helps you analyse the success of your campaigns with metrics that are unique to real estate, across the marketing funnel. Get real time analytics from Cost Per Lead to Cost Per Site Visit and Cost Per Booking to keep track of how your marketing is impacting sales.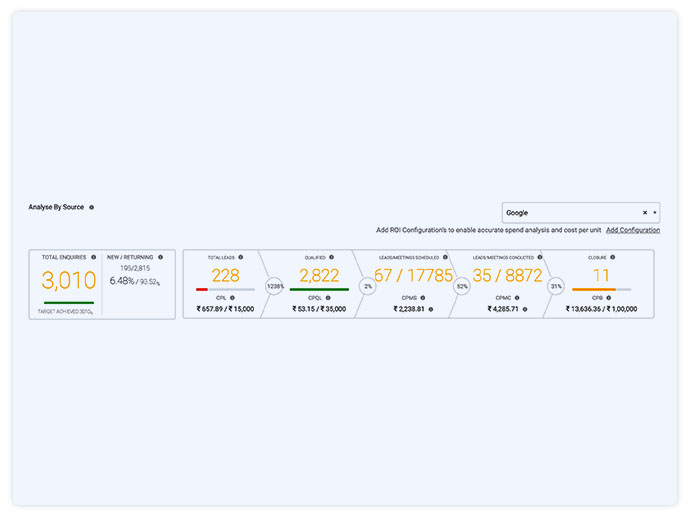 Measure Digital Campaign Performance in Real Time with Connected Data from Google, Facebook
Measure digital campaign success in real time
Sell.Do can be integrated with your Google & Facebook business accounts, giving you real time insight into the performance of your campaigns with connected data. You'll instantly be able to analyse which campaigns are constributing to sales performance and which should be paused or recalibrated for better outcomes.