Advanced real estate customer experience management on site with Sell.Do CRM
If you impress your prospective customers when they visit the site, you significantly increase the chances of conversion. Sell.Do's high-tech crm process management helps you keep hassles at a minimum and satisfaction at the maximum.
GRE & Reception Flow Management
Ensure a great customer experience at your site
With Sell.Do, you can equip your GREs or the reception to use our tablet or handheld apps to quickly identify customers using their phone or email. A one-click access to update customer details & mark the site visit done ensures data sanctity and helps quickly identify the associated sales rep to notify them about the arrival of the customer.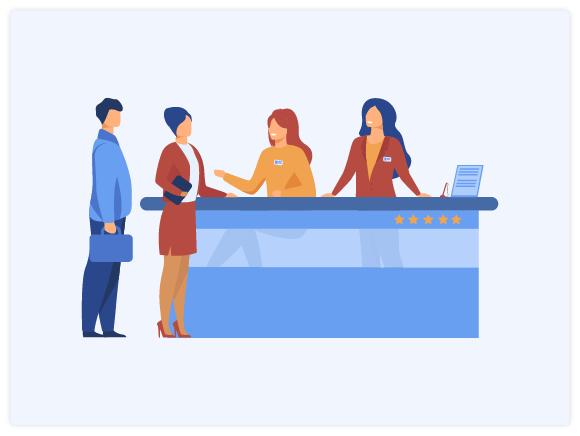 Self Serve Site Visit & Customer Registration Tablet App
Streamline sales on site with self-serve visits
If you're looking at a heavy footfall during launches and want to give your customers self-serve options, our mobile & tablet apps allow customers to register themselves. Sell.Do takes care of the duplicity, puts them in a queue and notifies their sales representative. The customers can also browse sales information, collateral or brochures from the app until they wait for the sales representative.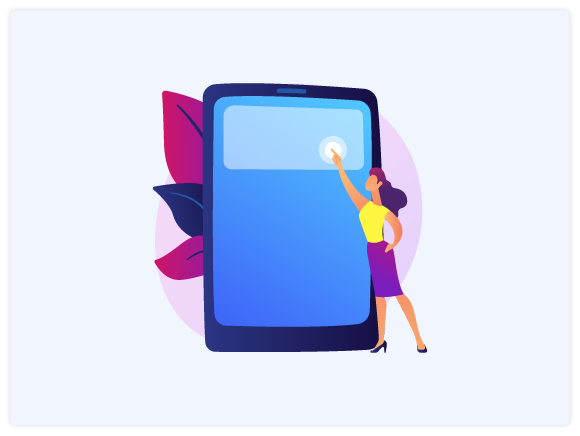 Queue Management for Better Customer Experience
Create a better site experience with queue management
When you have high footfall on site, you can plan a complete process to ensure customers have minimum wait time and you create a better sales journey for them. This works by having multiple counters with customers moving from one to the next in a regularised process & flow. For example, you could have a reception, then an AV presentation followed by the brochure & project walk-through, then price-quote/negotiation & finally booking & payments.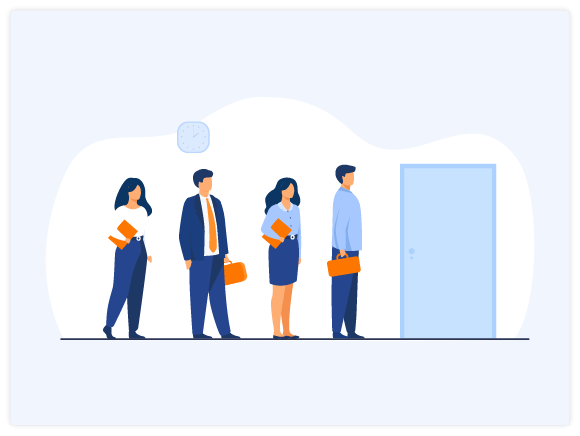 On Ground Support During Project Launch
Get support from on ground executives during launches
We provide real estate, technology & sales experts during launches to ensure better floor management and to leverage analytics to understand which leads to focus on. If you need any technical support or if a salesperson gets lost/confused while using the technology, we will be present on the ground to help out immediately.