Easy real estate bookings and customer management CRM with Sell.Do
Salespeople put in a lot of efforts while converting leads into customers. But efforts don't end for them there. They have to coordinate with newly acquired customers for post-sales jobs. Sell.Do makes these jobs easier for them through its features, so they can divert their energy towards new leads.
Bookings with Inventory & Stage Management
Manage your inventory, units, sales for your leads stage-wise on Sell.do and based on the data, prioritize the leads and unit selection for your customers.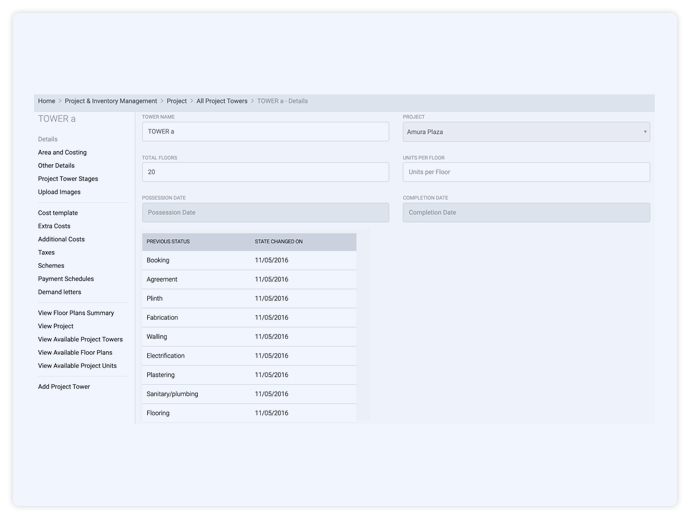 Manage Cost Sheets from Project to Per Unit Level
Manage cost sheets for all units & projects
With Sell.Do, you can manage cost sheets from a per-project to per-unit level and share them with customers at just a click, creating a seamless buying experience and convenience for your sales team.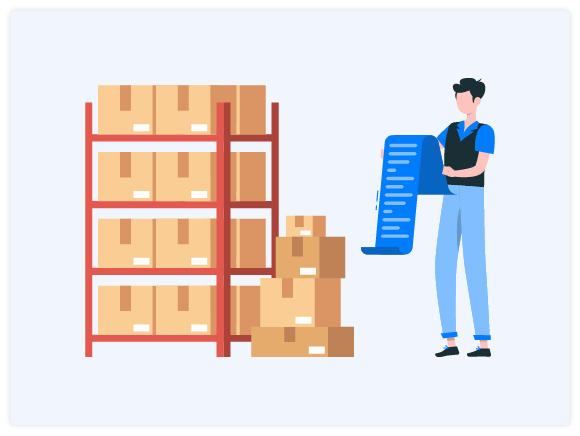 360º Customer & Booking View
Check anad track your customers, their activities, booking status through the platform to stay on top and understand their status.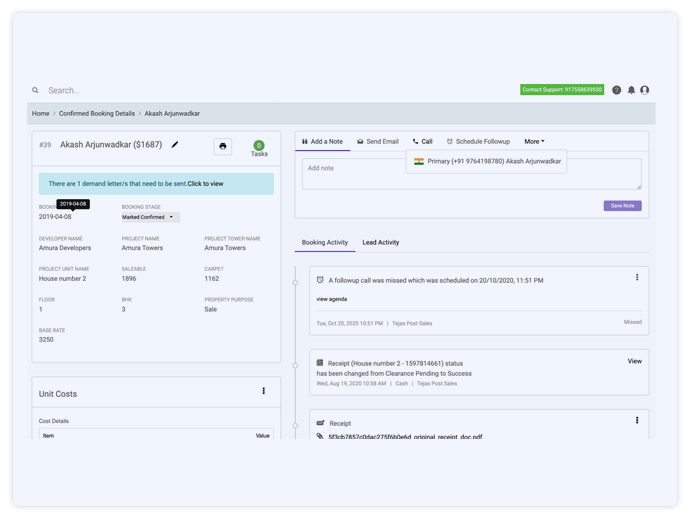 Email, SMS & Call Communication with Customers Post Booking
Route post-sales conversations through the system
From demand letters to payment reminders and more - with Sell.Do, your sales or post-sales team can send out emails, SMSes and make phone calls to customers post-booking for a seamless sales experience.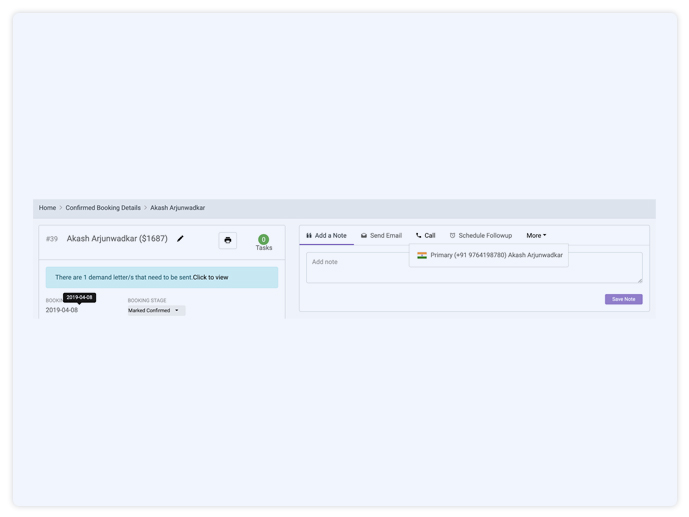 Task Management on Customers
When you can track your customer's entire buying journey and help them simplify it, a single dashboard viiew really helps as it would help understand when and where your tasks are due and need completion.