Easier Real Estate Lead Management with Sell.Do CRM
With sales automation, managing leads has always been a time-consuming and energy-draining task for sales representatives. Not anymore. With Sell.Do's advanced lead management software, most of the work gets done automatically and the rest, at the click of a button!
Lead Capture Forms
Automatically capture leads from multiple sources
Sell.Do's lead forms can be easily integrated into all your digital assets. This lead data is then automatically gathered in one place for your easy viewing & tracking.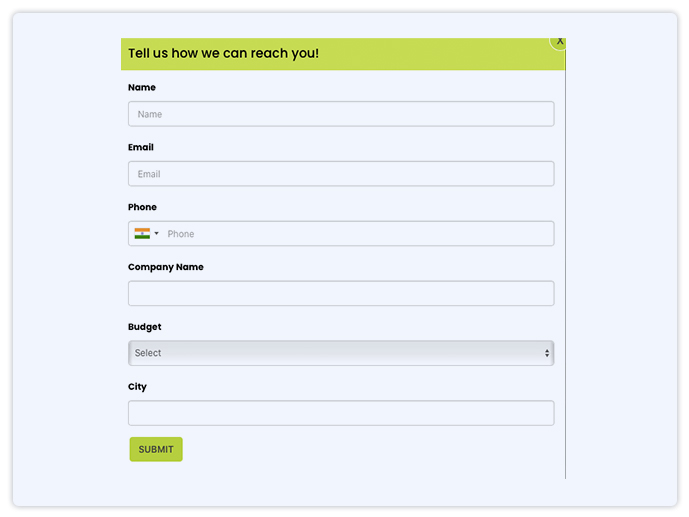 Capture Leads from Digital Campaigns
Instantly capture leads from digital campaigns
Whether it's from a live chat, your landing page, social media or search campaign, you get all your leads in the system with our lead management software. Remember, real estate buyers & investors need an instant response to stay engaged.

Lead Uniqueness
No more wasting time on duplicate data
Lead duplication wastes time and effort. Sell.Do has a strong uniqueness check on the phone and email ID along with an OTP verification to ensure you're gathering valid lead data.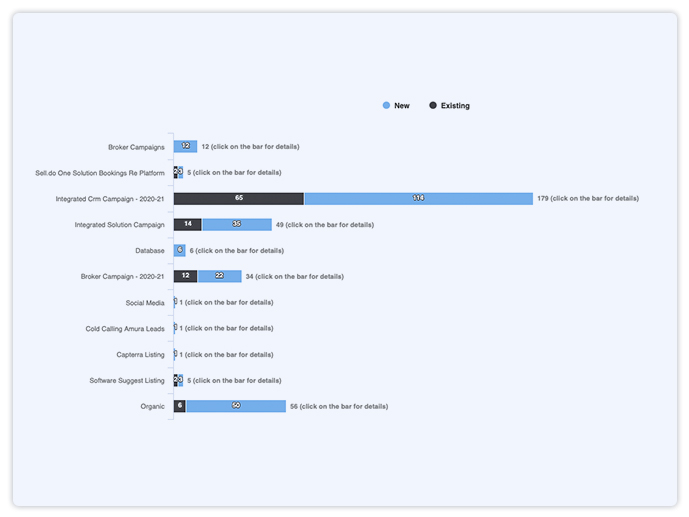 360º Lead View
All your lead information in one place
Get all the details you need - conversations, past touchpoints, scheduled meetings and reminders and more - about each lead, all in one place.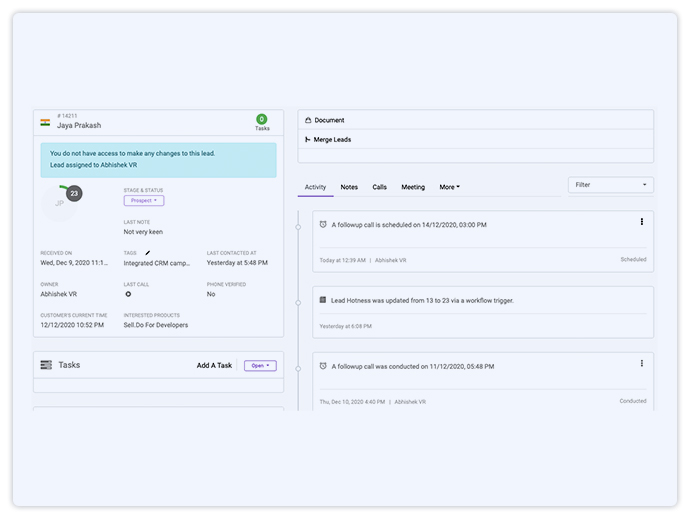 Lead Scoring
Focus on the right leads
Focus on the right leads with automatic positive and negative scoring that provide insight into your lead's intention and help you close sales faster.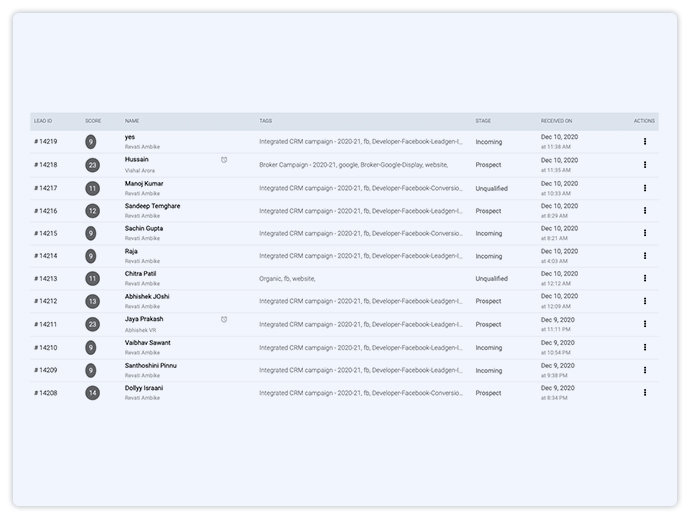 Appointments, Tasks, Notes, Files, Follow-ups
Streamline your day and tasks
Record appointments, tasks, notes, files & follow ups against your leads so you never again miss a detail, a deadline or a meeting!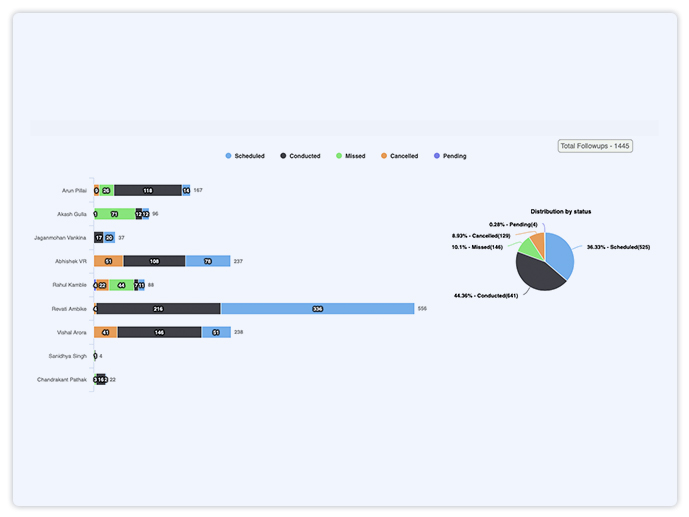 Smart Views & Filters
Get lead information at your fingertips
You'll never scroll through an endless database again. Smart views and filters help you pull up leads & lead information in a second!
Custom Sales Pipeline
Customise sales pipelines to your business
Create multiple sales pipelines, customised with different stages unique to your business and your different developments.