Smart real estate WhatsApp marketing with Sell.Do CRM
Once it was email, then it was Facebook, and now, the most used communication platform is WhatsApp. So, be where your customers are with Sell.Do! Send automated messages on WhatsApp as well as important documents and impress your customers with a prompt customer service.
One-Click Access to real estate WhatsApp CRM
Easily share information with leads over WhatsApp
Allow your sales team to send predefined communication out to customers in one click. For example, if the customer asks for driving directions or a cost sheet, you can provide one click access to the sales representative to share it over WhatsApp.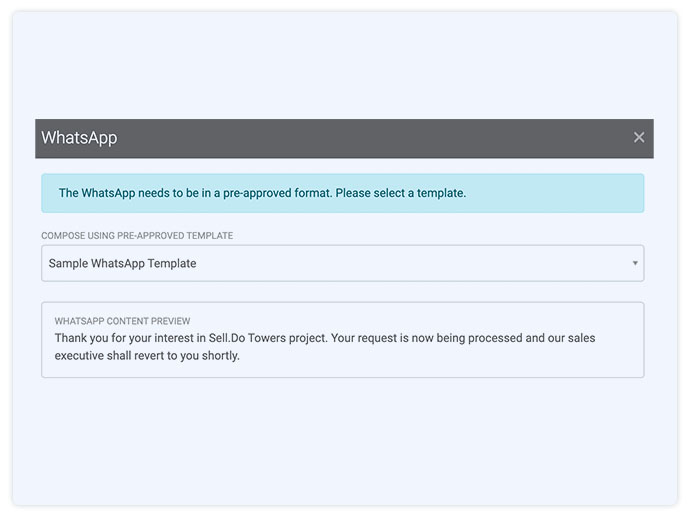 WhatsApp Business Automation
Fully automate Whatsapp messages
We can get you onboarded as a verified Business Account on WhatsApp (with a blue tick). This will allow you to send scheduled transactional messages such as receipts, reminders, thank-you messages, feedback requests, price-quotes and more without any human intervention. In fact, we can also help you build chatbots using WhatsApp.