Detailed real estate customer segmentation with Sell.Do CRM
The more you know about your leads, the more it helps in personalising marketing communications. But it's a challenge digging out so much information and segmenting customers manually. Thankfully, what's a challenge for human intelligence is child's play for artificial intelligence! Sell.Do's advanced technology makes customer segmentation completely hassle-free, as you can segment leads based on a wide range of attributes and improve marketing efforts.
Hierarchy wise Negotiation Limits & Approval Process
Keep a check on negotiations
Sell.Do lets you set approval processes and limits on negotiation based on team hierarchy - not everyone will have the same level of approval to execute a negotiation and will need to refer to their manager for the necessary approval. This helps you keep a check on negotiation practices as well the sales price, consistenly maintaining an optimum margin.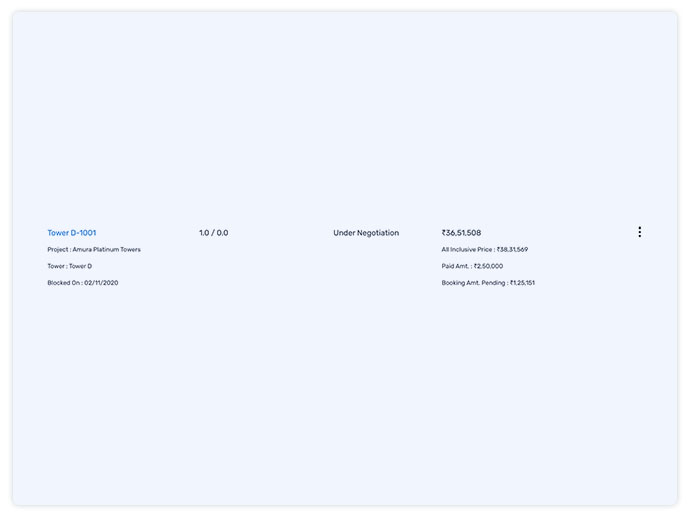 Segment Leads on over 250+ Attributes
Segment your leads for more impactful marketing
Lead segmentation is an important part of every targeting stategy today and helps you market and sell to customers in a way that will help them truly relate with your brand. Sell.Do allows you to segment leads based on 250+ attributes so you can send them emails, SMSes and Whatsapps in a way that they are most likely to engage with.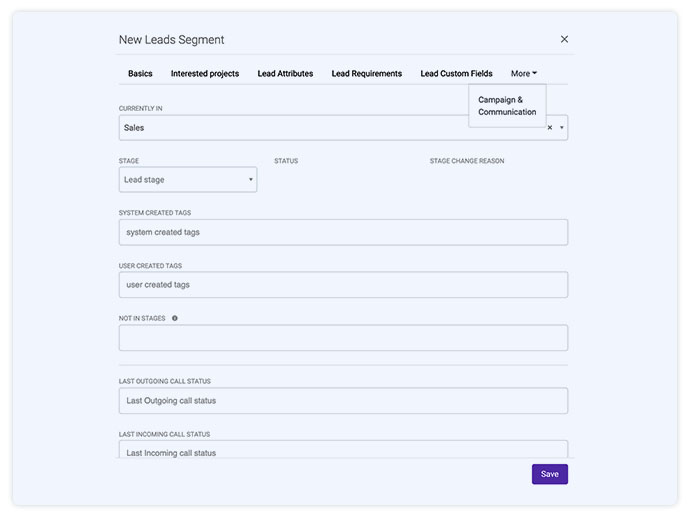 Better Prioritisation of Leads with Scoring & Intelligent Segments
Focus on the important leads in your active pipeline
How do you know if a lead is engaged? With Sell.Do, you don't just depend on the sales rep intelligence - we use over 200 data points to make sense of how leads are interacting with your brand via email, on your website, over a call and use this to create segments of leads that your sales team should focus on. A pre-populated, automatically scored list of leads with the highest probability to close - all driven by our ML & AI engine.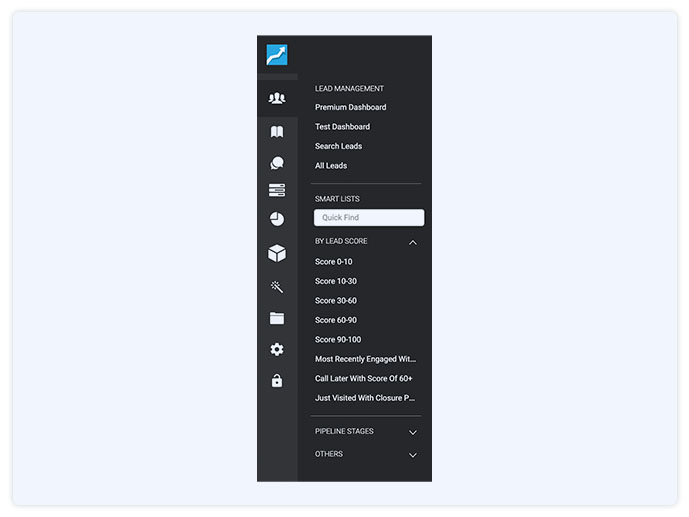 Find the Right Leads with Text & Tag Based Search
Find the leads you need in seconds
Sell.Do offers a complete text based search to quickly find leads or you can also search using user defined tags, makign it easier to pull up leads & lead information at your fingertips within seconds.

Understand Full Real Estate Customer Journey with CRM
Understand your lead's complete customer journey
Real estate tends to have over a hundred lead interactions until booking. Keep a close tab on your lead's complete journey to understand what is working & what is not, whether the lead is going sideways, and what can be done to push for a closure. The complete history also helps lead sharing among your team - especially useful when a team member goes on holiday or leaves and needs to hand their leads over.