True online real estate collaboration with Sell.Do CRM
Discover a more productive way of working with Channel Partners online with Sell.Do's collaboration software features. Their personal dashboard allows them to see inventory and meetings-related information in real time, thereby giving them liberty to take actions by themselves, save time and offer better service to customers.
Share Project Collateral with Partners
Provide easy access to project collaterals
You can upload all your project details on the system, so channel partners can access project information, pricing and collaterals on their dashboard and easily share them with clients at a click.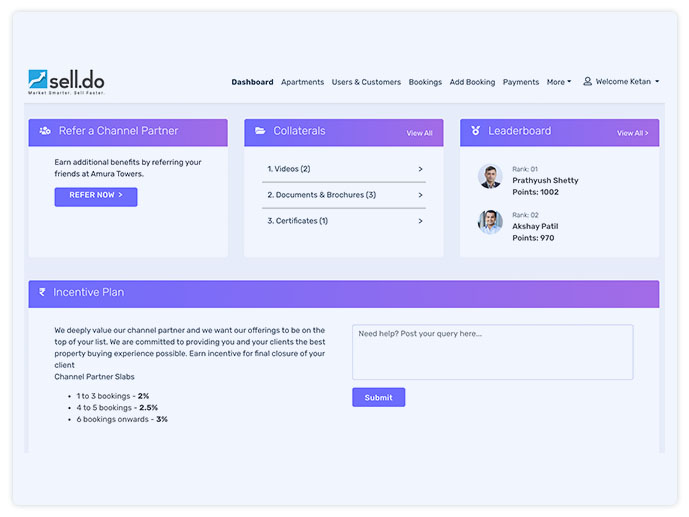 Engage Channel Partners with Bulk Email Campaigns
Reach channel partners with bulk email campaigns
Looking to onboard channel partners for your new project? Make sourcing & engagement a breeze with bulk email campaigns, shotting project information, incentrives and offers to your database of partners with just a click.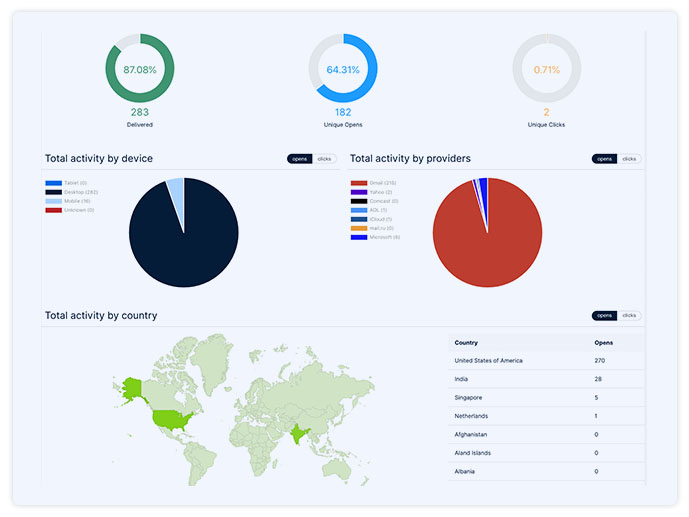 Allow Real Estate Channel Partners Access to Online Meetings with Sell.Do CRM
Make it easy for channel partners to schedule online meetings
With Sell.Do, you can provide channel partners access to online meetings and video calls. They can then schedule meetings easily via the system with your sourcing manager & their client, with integrated online meeting scheduling.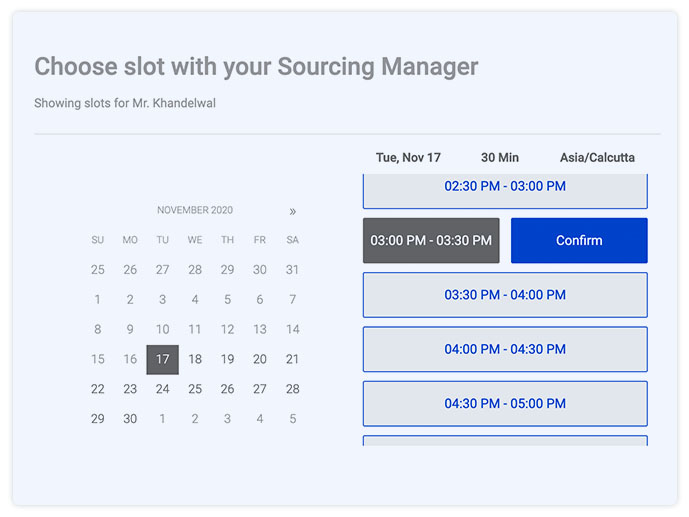 Online Site Visit Scheduling with Meeting Slots & Sales Availability
Streamline site visites for channel partners with online scheduling
Sell.Do provides channel partners with access to schedule site visits for clients from the system, by displaying open meeting slots as well as sales availability so they can ensure a high standard of customer service at the site and the site salesperson can expect them and prepare accordingly.