Investing in real estate has become the epitome of earning quick profits in today's world. It has become trendy to trade real estate properties due to more promising returns on investment. But real estate is not just about marketing properties- it's also about connecting with people. Success in this industry requires heavy artillery in your arsenal; to power up your real estate CRM and social media integration.
You need to equip with all the technology and analytics that helps you to connect with potential clients and market your properties feasibly.
Read this article to learn how to use these techniques and analytics and climb the ladder of success:
What's the Need For the Social Media Integration?
In this digital age, many real estate agents have struggled to keep up with changing technology. While there are very powerful Real Estate CRMs in the market which can help agents advertise their properties, integrate social media, and direct leads to important data etc…but have you ever tried to integrate your social media accounts with CRM?
The need for CRM integration in real estate is plenty, the first being the valuable insights it provides about the leads' place of origin. It is essential for you to know which lead-generating marketing campaigns are bringing in quality leads. Multiple marketing campaigns can become a hassle to attend, and therefore CRM system becomes a helping hand in their segregation.Secondly, it prioritizes valuable leads and allows you to focus on them, especially since these leads have the potential to convert feasibly and quickly.
There are several ways communication takes place between you and your customers, and all this data of your customers can be vulnerable. CRM integration organizes and centralizes the customer data, providing security to your customer's data.
Benefits of Integrating Social Media with CRM
As a real estate agent, you must understand the abundant benefits of  real estate CRM integration. There are plenty of benefits of Integrating Social Media Channels with CRM, and some of them are below:
Retaining Customers:

Customer retention is as essential as acquiring new customers. After a deal with a customer is closed, keep in touch with them via email. Mail them information about your company, share a milestone with them, or wish them on occasion. Remember not to overextend since it may bring a negative impact. 

Increase Efficiency:

Integrating CRM in real estate automates the tedious tasks that take up significant valuable time. Leads distribution, following up on leads, and responding to clients can all be done using CRM integration. Hence, you have the liberty of time for other necessary work.

No Lead Leakage:

One of the most important benefits of real estate CRM integration is that it preserves your leads from leaking when using a manual system. CRM integration helps you identify and segregate and offers you to choose different strategies to approach the leads.
Respond Faster and Smarter:
As a real estate firm, you want to be available to your customers as much as possible. This tedious task can be taken care of by social media CRM integration. It allows you to access customer data and helps you to respond to your customers about their queries faster and more sharper. The organized form of consumer data in one centralized platform aids in responding to relevant questions and queries.
Understand the Target Audience: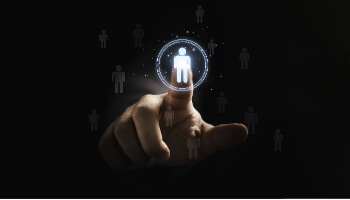 Buyers seeking to purchase properties often leave digital footprints on the internet. CRM integration helps you scrutinize this data and target them with relevant advertising. It gives the sellers leverage, giving them a notion of the target audience. This acquired data can administer buyer's consistency. This data also exhibits the buyer's potential and ensures that you target an explicit audience.
Build Meaningful Relationships: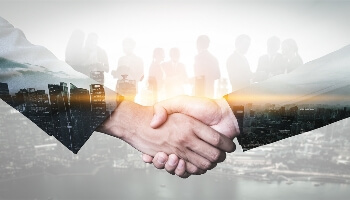 Real estate social media integration in CRM is a great way to build a significant relationship with your customers. Social media platforms provide an excellent avenue for you to be in contact with your clients. Directly contacting your client humanizes the company making your client feel extraordinary. It is a great way to boost your referral. 
Remember, if you are in touch with your client, you stay on their mind, and people refer to who they remember off the top of their heads.
Increase Brand Awareness and Recall: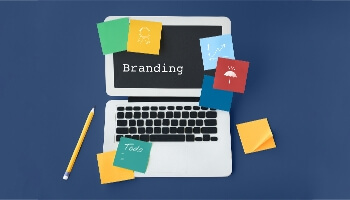 Social media integration in CRM helps improve your brand awareness by analyzing the activity of social media users and analyzing the behaviour of the users. Using these statistics, it becomes easy for companies to reach out to customers seeking an opportunity to deal in real estate.
CRM also helps in segmenting the users, which also aids companies in defining the target audience.
Create More Targeted Campaigns: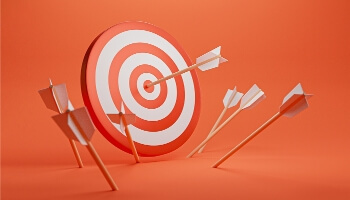 Social media platforms are immaculate in devising new marketing strategies and delivering unique sales. Reports generated after the implication of social media integration platforms can be used to make new targeted campaigns.
These metrics help guide you to carefully curate the campaigns that will assist in acquiring the right leads and targeting the precise audience.
Conclusion:
The key for any real estate business to grow is the personal connection with its customers. Personalized association with your customers is feasibly achieved with the assistance of social media since social media is one of the most connected networks. 
These well-spread networks keep the customers and developers close and can be immensely advantageous to businesses. Real estate businesses that are inquisitive about integrating CRM can do so with the help of Sell.Do, India's only end-to-end real estate CRM.