Easy bookings and customer management with Sell.Do
Salespeople put in a lot of efforts while converting leads into customers. But efforts don't end for them there. They have to coordinate with newly acquired customers for post-sales jobs. Sell.Do makes these jobs easier for them through its features, so they can divert their energy towards new leads.
Bookings with Inventory & Stage Management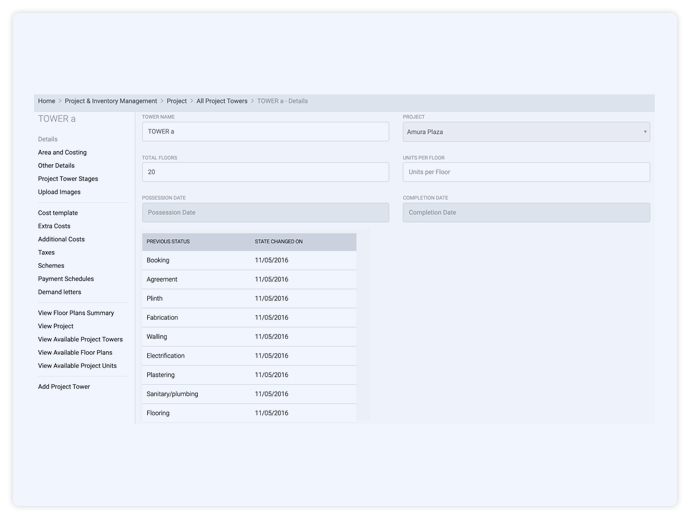 Manage Cost Sheets from Project to Per Unit Level
Manage cost sheets for all units & projects
With Sell.Do, you can manage cost sheets from a per-project to per-unit level and share them with customers at just a click, creating a seamless buying experience and convenience for your sales team.
360º Customer & Booking View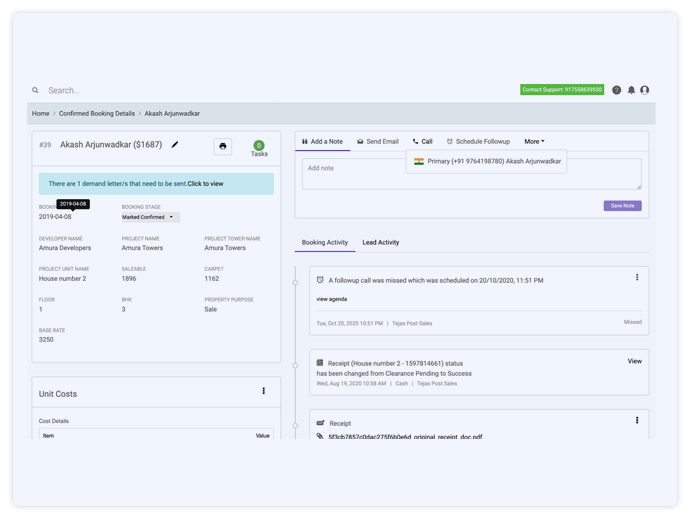 Email, SMS & Call Communication with Customers Post Booking
Route post-sales conversations through the system
From demand letters to payment reminders and more - with Sell.Do, your sales or post-sales team can send out emails, SMSes and make phone calls to customers post-booking for a seamless sales experience.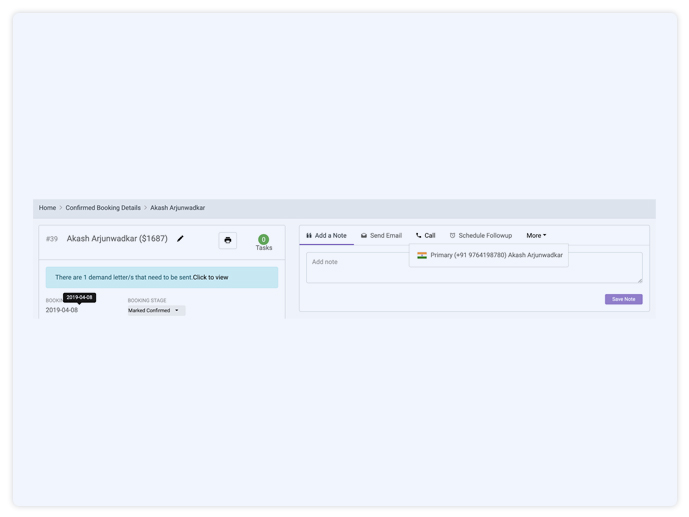 Task Management on Customers