The world is undergoing a fundamental shift in the way we work with the integration of innovative technologies into existing business processes. These 'new' technologies aren't new per se but are more relevant today as they can help sales and marketing teams navigate the current volatile scenarios better.
For the sales teams, in particular, such applications have been a boon in multiple ways. Though it may seem that salespersons are singular points of contact that drive the customer to the table, they rarely do all of this on their own. There is a lot of collaboration work happening behind the curtain.
Collaboration among teams includes working with the finance team for payments, the marketing team for leads generation and nurturing, the product engineering for design, and the legal team for documentation. In short, it takes a village to close a single deal.
However, in such turbulent scenarios, real estate developers need help from more than a village to close deals. Today, sales teams do not have the resources they desire to deliver as they had before the pandemic hit. This is because property demand from homebuyers is low. The change in homebuyer behaviour, like deferring decisions and even cancellations, has led us to this stage.
To encourage homebuyer investments in large-ticket properties requires real estate developers to leverage alliances with external teams to spread the load; external teams such as Channel Partners and Brokers. We call this 'Collaborative Sales' as it connects the business and all its internal sales teams with external stakeholders to enhance sales.
Bringing in external stakeholders into the fray can deliver better property sales success by casting a wider net and attracting investors who are ready to invest. Moreover, Channel Partners and Brokers can create brand recall in the minds of investors who have chosen to defer homebuying decisions until they are comfortable to re-enter the market.
But what exactly is collaborative selling, why does it matter, and how can you ensure your team is set up for success?
This article answers these questions to help real estate developers improve property sales and keep their cashflow engines running.
What is Collaborative Selling?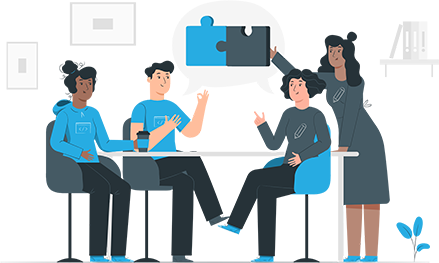 Not a new concept by any means, collaborative selling has been a part of the global market environment for ages. While previously the concept was a competition between in-house sales and the external sales teams, today we move away from the 'us versus them' scenario to a collaborative approach.
The ultimate goal of this model is to bring in new business. In-house sales teams also take on an advisory role as well to Channel Partners and Brokers. It's a mutually beneficial arrangement to engage target audiences, to listen to their needs, pain points, and requirements to create a stronger relationship with extended sales models.
Why Collaborative Selling
Matters in Real Estate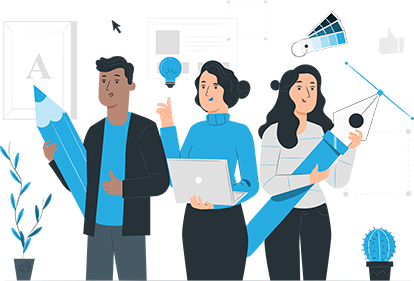 These external stakeholders are selling ideas that already work; ideas and sales pitches that have been optimized by in-house sales teams. Moreover, real estate developers don't have to invest in the chores that come with hiring new talent. Based on an incentive-based model, sales collaboration keeps the business, their clients, and their collaborators happy.
Improving the Chances of Success
with Collaborative Sales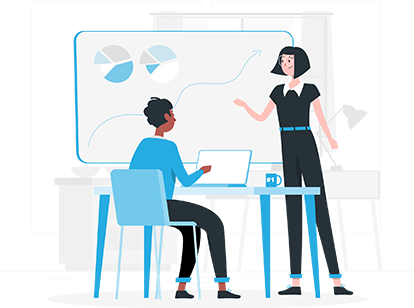 There is no denying that this model will cost real estate developers. However, the potential results are worth the risk only if external stakeholders have access to the same technology stack your sales team has access to.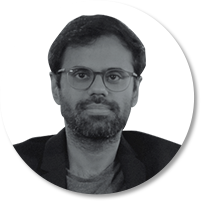 Ketan Sabnis
CEO at Sell.Do

"Channel Partners and Brokers are taking on more responsibilities and providing value to real estate developers. Such extended sales support relieves sales teams of extra responsibility while maintaining accountability which is critical for the sector today. Sell.Do real estate CRM is primed for collaborative sales with effortless process setup and sales execution for Channel Partners and Brokers."

Collaborative Sales for Real
Estate Developers

Engage Channel Partners and Brokers from your Sell.Do CRM account

Provide them with individual logins and limit access to data based on your SLAs

Track their productivity and improve accountability on dedicated dashboards

Perform advisory roles with easy communication through the app via emails, WhatsApp, and Telephony

Share marketing documents, online sales pitches, videos, virtual walkthroughs, and other sales collaterals, right from the app

Set up multiple pipelines for multiple projects for multiple external stakeholders

Approve negotiations, discounts, and promotions with them in real-time

Automate commissions to ease the burden of your finance team
Sell.Do Channel Partner Module
Access all the technology and tools for
sales and marketing
Lead Management Systems for auto-lead capture,
auto-assigning to salespersons, and auto-lead tracking
Sales pipeline management for multiple pipelines for
multiple projects with ML-based automated lead
scoring, actionable insights, and reports generation
Schedule site visits from the app and get
automated notifications
Communicate with customers via email, SMS,
WhatsApp, inbuilt telephony, and video calling
Marketing Automation for paid campaigns, drip
email campaigns, and event-based SMS/email
Track all sales and marketing performance at a
team, campaign, and employee level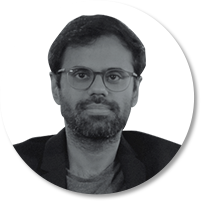 Ketan Sabnis
CEO at Sell.Do

"Today, brokers need to be more like advisors rather than just intermediaries. They understand localities at a granular level and this creates unique challenges that only they face. Which is why Sell.Do has developed the Broker Module, designed specifically for brokers."

Features
Auto Leads Capture and Management from online property
portals like 99acres and Magic Bricks
Auto Leads Capture and Management from including
email/SMS
Easy import of leads and segregation
Inventory Management to keep track of asset status in
real-time and across multiple projects and locations
Advanced search for property match and share
directly via the app
Quick communication of curated leads via email, SMS,
and WhatsApp
Auto brokerage calculations, invoicing created and sharing
GPS integration to help keep better tabs on the team in the field
Brokers can schedule appointments for site visits,
virtual walkthroughs, and video calling
Dashboard and metrics with a quick view of tasks,
appointments, payments, and more
Cross-platform usability and access to information
Conclusion
Real Estate Developers need to look at their long-term growth plans when it comes to collaboration with external collaborators. Now is a good time for realty businesses to double down on creating new partnerships; to take advantage of innovative technology, and to keep their revenue engine running rather than waiting for homebuyer sentiments to bounce back.
Collaborative selling in real estate provides more value to developers, especially if you want to see an uptick in performance in a low-demand market. For more information on collaborative sales for real estate or any of the modules, reach out to us at Sell.Do