As globalization continues to increase, more people are choosing to live and work outside of their home countries, resulting in a growing demographic known as Non-Resident Indians (NRIs). Financial professionals must understand how to effectively communicate and work with NRI clients. However, with the COVID-19 pandemic, many sectors, including the real estate market in India, have been heavily impacted, leading potential buyers to question whether it's a good time to invest in real estate. This has left them unsure about their home-buying plans.
Various customer surveys have been conducted over the past few months to gauge the home buying sentiments. It's been commonly observed that people may have postponed their buying plans but haven't dropped them altogether. Home buyers are closely following the developments in Real Estate in order to take an informed decision. Expectations regarding price drops and offers are prevalent throughout the buyer segment. The Developers, on the other hand, are gradually getting their business back on track through sales and marketing automation tools like Sell.Do.
Adapting to the so-called New Normal, Real Estate Developers are devising innovative strategies to attract prospects and previous leads back to their projects. One particular target group that stands to benefit from all these developments is that of the NRI investors and buyers. Let's have a look at some of the reasons that have contributed to the rise of NRI investment in Indian Real Estate market.
What is steering NRIs to invest back home?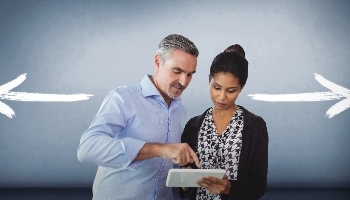 NRI audiences are increasingly inquiring about Indian Real Estate Projects due to the following main reasons.
For a few dollars less:

One of the main reasons that make Real Estate investment a good decision for the NRIs is the Dollar appreciation against the Indian Rupee. The Dollar has been reported to be at its all-time high, which enables the NRIs with a choice of buying a property in India at lesser prices.

For the sake of security:

Due to the pandemic, many NRIs who plan to move back to India soon are investing in property back home. The pandemic has highlighted the importance of owning a home and feeling secure. According to recent reports and trends, it is predicted that NRI investment in Indian real estate will increase in 2021 and reach a value of $13.1 billion.

For better investment prospects and profits:

NRI interests and investments in Indian Real Estate have grown substantially since the introduction of RERA. The investment process is much more transparent and easier than before. Besides this aspect, NRIs also expect to bank upon the reduced prices and offers that Real Estate Developers would be offering.
How to engage this group?
With all the stats and data accumulated over the past few months, it is observed that NRIs from the USA, Canada, UK and UAE are intriguingly active to buy property in India. To engage a large number of people into this business, one of the best and most effective ways is through various digital means. Engaging more people can be easier with the use of a combined effort of ad campaigns, project websites, nurturing emailers, blogs, videos and other such promotional content. On acquiring leads, one of the best ways to nurture them is through virtual tours, video conferencing, and other social media channels. Using an Integrated Solution in the form of Sell.Do, one of the best real estate CRM, also helps engage your leads effectively.
Things to keep in mind for NRI audiences: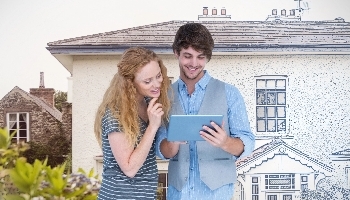 While crafting their NRI engagement campaigns and strategies, Real Estate Developers have to consider geographical and behavioral aspects like different time zones, buyer profiles, languages and browsing tendencies. These eventually help to build up a robust NRI campaign setup that's assured to deliver.
Are NRIs eligible to obtain loans from banks and financial institutions for buying property in India?
Financial institutions like LIC Housing Finance and HDFC are authorized by the Reserve Bank of India (RBI) to offer home loans to NRIs for purchasing housing properties in India. However, these loans are only available for properties that the NRIs intend to use themselves, and not for investment or income generation purposes. Additionally, the loan period for NRIs is limited to five to seven years.
Sell.do is one such platform that assists Real Estate developers and their channel partners in creating effective social media campaigns to attract customers to their properties. They provide top-notch Real Estate CRM software that helps you achieve your marketing goals, reach your target audience, and maximize your Real Estate business profits.