Are you curious about how customer relationship management (CRM) might help your real estate firm? Here's a basic rundown of what CRM is and how it could assist you in growing your company.
CRM systems assist real estate agents to obtain an advantage over their competitors in today's tough business. It is used to define customer-agent connections and is crucial in customer acquisition and retention.
Benefits of CRM software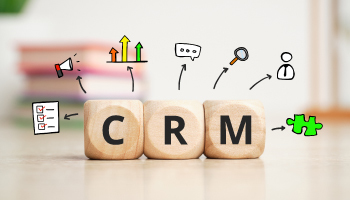 Real estate CRM assists you with day-to-day tasks, and you can access it from any location, including your residence, business, or even while taking a walk. Without a doubt, a CRM system is critical for real estate enterprises since it simplifies the process of doing business and provides a platform for storing all of your company's data in one location.


In a broad sense, the real estate CRM system should assist you in managing real estate leads, monitoring lead generation campaigns, managing connections, uploading contracts and agreements, managing your schedule, and staying ahead of real estate developments by giving you the availability of various realty lead websites.


You may work and interact with your partners 24 hours a day, seven days a week, and study locations on the road with a CRM system. CRM aids in improved customer engagement (landlords, vendors, etc.). It assists real estate company operators with advertising campaigns via social networking platforms – mails, newsletters, and contacting clients without irritating them, as well as providing you with customer outreach information.


The CRM system automates and controls all business operations in real estate firms, improving the quality and timeliness of their processes.
Automation also requires the automation of sales forces. It can aid in the automation of a customer's account record-keeping for both repeat and potential transactions. For the deployment of sales force automation, it can also connect sales, retail outlets, marketing, and call centers. It may also assist you with automating the posting of your property information to the essential listing sites and platforms, as well as connecting purchasers with suitable listings.


One of the most essential benefits of CRM software is a thorough perspective of a client, which is important because relationship management is customer-oriented. From the very first time you see your client to the last time you send him an invoice.


Standard CRM software aids in the tracking and codification of each interaction occurring between you and a customer as a real estate agent. Advanced CRM software gives a thorough picture of a client's true feelings about a real estate company's products.


As previously stated, CRM software systems keep track of all communication with clients. This, in turn, aids in the analysis of customer behavior, the formulation of appropriate offers, and the acquisition of customers ' loyalty. CRM systems make it possible to predict transaction volume, closing sales, record offers, highlight listings, and, in general, track funnel at each stage of the sales cycle. If, for example, crucial indicators aren't doing as well as you'd like, the CRM app's reporting tools can help you figure out why, such as the average price per square meter of current listings or the average time a property stays on the marketplace.


CRM software is also an effective marketing tool in the real estate industry. It enables you to plan and execute promotional events, monitor marketing budget and resources, and integrate all marketing efforts.


CRM software for real estate agents is designed to assist in the generation of leads, whether online or offline, using automated real estate drip marketing techniques. They contain postcard mailings, flyers, ads, and hundreds of emails that may be readily personalized with your company's logos, photographs, email addresses, and other information.


It is critical for any real estate company to deliver high-quality products and services at a reasonable cost. Effective businesses adjust their products and services to their customers' demands. CRM software allows business owners to gain a unique perspective into the lives of their frequent consumers. Organizations with multiple sales and service platforms can utilize CRM technologies to standardize the flow of information and allow self-service purchasing and monitoring.
Things to expect from a CRM tool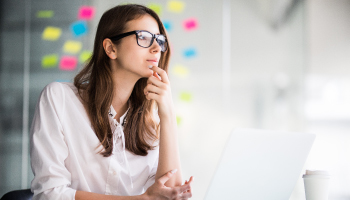 The CRM system must be able to monitor your listing management systems in the current scenario - the CRM package should be able to submit your items to real estate websites, generate pamphlets, stock listings, and open house lists.


You should be able to handle your vendor paid advertising (VPA), track buyer reviews, and create vendor reports from within the system.


Your CRM serves as a communication network, informing your suppliers about new sites and data about their use by email or text, just as you would with potential buyers.
Example of a good CRM software
Sell.do is a robust CRM system that allows you to store and analyze data about potential, past, and new customers, as well as data about new real estate sites, money earned, the number of individuals who visit the site, people who have reached through the webpage, and so on.
Sell.do is a complete Real Estate sales platform that includes superior lead management software for the real estate industry. sell.do relieves you of the time and energy spent on time-consuming and energy-draining pre-sales, sales, and post-sales administration duties. Its extensive market understanding and technology capabilities enable it to capture leads automatically from a variety of sources, including digital campaigns, live chats, social media, and website landing pages.
With advanced technology capabilities including linking with property portals, preventing lead leaking and information duplicating, prioritizing prospects, updating inventories, real-time inventory tracking, and more, sell.do's broker module has taken real estate brokerage to another level. Sell.do emerges as one of the most effective customizable Real Estate CRM applications for lead generation because of these distinct attributes.