The advent of digital transformation has been a blessing in disguise for various industries. It has changed the way companies were doing their business and compelled them to adapt to new methods. This revolution has led to the automation of various processes, driving efficiencies and removing redundancies.
In the Real Estate sector, automation has been a game-changer. Real Estate companies are openly adopting the new automation approach that has helped them increase sales, eliminate delays and improve customer satisfaction.
Sales automation processes help Real Estate professionals in managing day-to-day activities such as handling various projects, keeping track of the locations, updating inventories, selling the property, and effectively finding tenants.
For this purpose, the Real Estate CRM software can help developers improve business by automating sales processes, workflows setups, and lead management. Through Real Estate CRM, various activities involved in acquiring, engaging, and nurturing leads can be automated, reducing the burden on agents and improving their efficiency.
Real Estate industry is in the middle of process transformation, where businesses are continuously adapting newer processes while removing or automating obsolete ones. Sell.Do has been one of the biggest supporters for businesses in adapting to this new normal. Through our state-of-the-art CRM software, we have helped sales teams in simplifying their pipeline management process as well as automate tasks to improve productivity and efficiency. The clients who have implemented our CRM software have seen a big jump in their sales revenue and increased prospects conversion rate.
Below are the workflows setups that can be automated by the Real Estate CRM software offered by Sell.Do:
Lead Capturing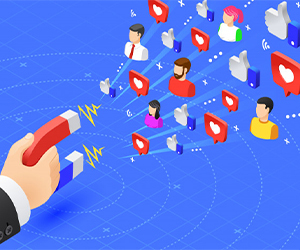 The process of capturing leads has changed in past decades. Earlier, prospects used to approach Brokers to enquire about properties. Now, they connect with the real estate company in direct or indirect ways through social media, company websites, email responses, and cold calls. Gathering information about prospects and saving on file can be a challenging task. It gets even difficult to search and map their requirements with so many options available.
These tasks are time-consuming and require labour and resources which could have been used else to manage other important work. Through sales automation software, the whole process of lead capturing can be automated and integrated into all the devices. The software gathers all the information of prospects from multiple sources and saves it in a central database for easy viewing and tracking. This database can then be used by the sales team of the real estate developer to connect with clients and understand more about their requirements. Sell.Do offers strong lead uniqueness verification where duplicate data gets eliminated instantly.
Lead Scoring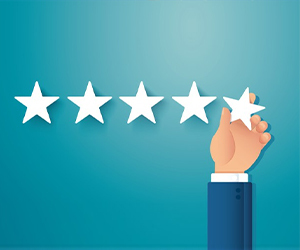 Based on the information gathered in the database, Real Estate companies will be able to gauge the interest, expectations, and background of the prospect. The Real Estate CRM software powered by Sell.Do analyses the information of each prospect and assigns a scoring rank to it. This score depicts their conversion chances, whether they need more hand-holding or whether the company won't be able to meet their requirements. This scoring provides deep insight into the lead's intention and helps to close the deal faster. This Sales process automation helps Real Estate Developers in making an informed decision of which clients to approach and which to let go. It not only saves energy and time but increases the conversion rate as well as employee's morale.
Lead Nurturing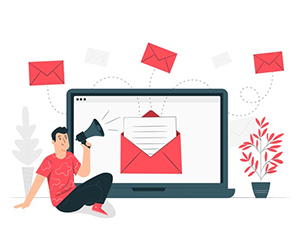 The Sales automation platform helped in capturing and scoring leads, but does it help in nurturing them as well? The one offered by Sell.Do does that. The collected, channelled, and segmented leads are personalised for sending timely emails and reminders. The sales automation CRM can deliver newsletters, emails, and text messages to interested clients for getting new business. Sales CRM Software powered by Sell.Do triggers auto-scheduled follow-ups to ensure the sales team works efficiently and is always on top of the pipeline.
Workflow Automation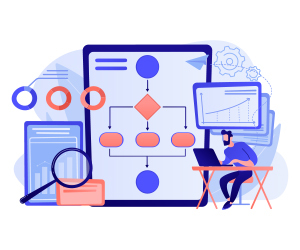 Workflow automation helps in automating drip campaigns and overall customer communication, like sending SMS or WhatsApp. This helps in setting up automated follow-ups and maintaining on-time communication with customers. Various lead nurturing methods such as blogs, email marketing, viral videos, and social media content is employed by Real Estate companies through sales automation software. This helps in improving customer service to the leads.
Lead Conversion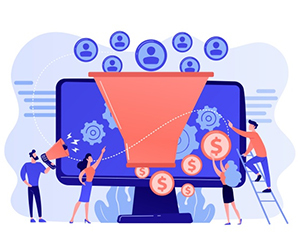 Converting the lead is the toughest aspect of the sales funnel process. Real Estate companies need to be aware of every requirement of the prospect and must connect them with the property that matches their demand. The Sales automation platform offered by Sell.Do takes you 1 step further. Through features such as cloud telephony and virtual reality, it can schedule a virtual visit for the prospects for a home inspection. Sell.Do's CRM call center helps you with innovative infrastructure for real-time monitoring software. Sell.Do has built-in voicemail, IVR and greetings that not only establishes a hassle-free lead experience but reduces the turnaround time and productivity of the team. As many prospects cannot travel due to Covid-19 norms, these functionalities help in winning them over. Clients impressed by the whole deal and offers are sure to sign the papers.
Post-sales management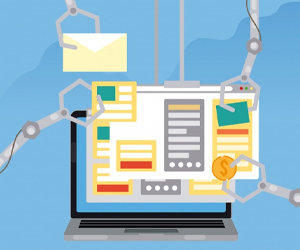 Most people think that for a real estate salesperson, the process ends with getting a yes from the prospect. But there is more than that. Preparing financial statements, accounts payable, and receivable report is also part of their job. In today's time, nobody wants to do paperwork such as payments and transactions manually. Thus, automating the entire process would help the sales team to focus on other aspects of Real Estate structure. Sales automation feature offered by Sell.Do helps in tracking purchase orders, pending payment to vendors as well as generate various financial and account statements.
Enhanced Team Collaboration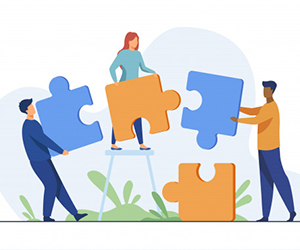 A smooth team collaboration process is the key to improving sales efficacy. Using a CRM software like Sell.Do, team collaboration can be made extremely easy as it offers dedicated collaboration tools for various activities like sharing call recordings, assigning/delegating tasks across teams, monitoring individual performance and managing data.