Omni-channel communication is the top-most effective strategy for your business to provide customers with the most relevant sales and service experience. It unifies all communication and conversations with a customer across all available communication channels. With omnichannel communication, a customer can quickly move from one track to another, such as from an email to social media to an app, and still engage with the same messaging and branding throughout.
An essential aspect of this strategy is implementing the best omnichannel marketing features based on what type of business you're in. This blog will discuss the must-have omnichannel features for real estate strategy that you need to grow your business.
5 Must-Have Omnichannel Features For Real Estate Marketing
A multi-channel approach means having different ways to connect with your customer. Most people use various devices and applications throughout the day, and thus almost all businesses have a multi-channel strategy to communicate with customers. However, omnichannel takes this a step further.
With an omnichannel communication solution, all of the company's channels are aligned to present a single face to the customer and a consistent way of doing business. Here are some must-have omnichannel communication platforms to give your customers a seamless and easy interaction with your business.
1. Website: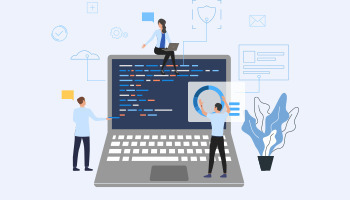 Always start with the basics, in this case: your website. When you're starting with creating your omnichannel marketing strategy, take it step-by-step. Your website is usually the first touchpoint for your customers, so you need to make it appealing and informative. You can take it further and create an app that helps customers find information easily without navigating through your website.
For instance, your real estate business app can have basic information about your point of contact, customer service information, and chatbots to answer generic questions. Live chats and chatbots are a lifesaver when interacting with customers on your website or app.
Chatbots can provide instant responses that will help you resolve customer queries faster. And, your chatbots can direct customers to a live chat for any personal information.
2. Social Media: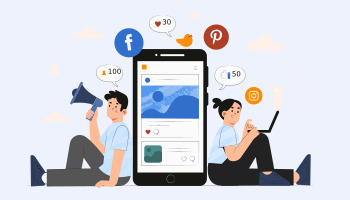 Social media elevates your customer experience. People follow their favorite brands on social media channels and swipe through the featured products. Omnichannel helps collate all your communication from customers in one place. Start by analyzing which social media platform your customer is the most active on.
You can even research what users are doing on each platform. You can visualize the customer journey while responding to posts or DM. For a more personalized experience, you can integrate an omnichannel marketing platform into your strategy.
For example, your customers may prefer to respond to email on a desktop computer. But, if they're on the move, they prefer using Twitter, Instagram, or Facebook more. It can be challenging to track all customer data with so many touchpoints. Herein, a real estate CRM can boost your omnichannel strategy as it helps to keep all your customer data in one place where you can access it easily.
3. Email Marketing: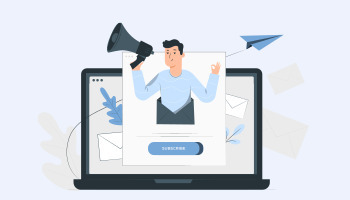 When it comes to real estate, the customer journey can be long since the decision to buy property takes careful consideration. Hence, when you get any leads, you need to keep them engaged so that their interest in your business is not lost. Email marketing is the best way to engage customers over a period of time, keep them updated on your offerings, and send relevant communications from time to time.
You can automate your email marketing using your real estate CRM software so that customers can get personalized, regular communication based on where they are in their buying journey. Here's what you can achieve through email marketing.
Create drip campaigns
Get more buy-ins
Nurture relationships
Personalize communication
Generate website traffic
Improve sales
An effective email marketing strategy empowers you to keep a constant connection to your customers and create & deliver targeted content.
4. Content Marketing: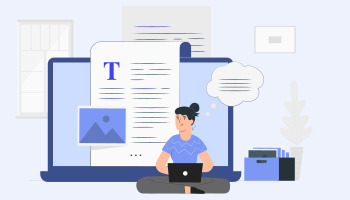 With an omnichannel content strategy, you can build content-driven experiences tailored and personalized for each consumer across each channel where they interact with your brand. The first step in creating omnichannel content is understanding who will consume it. Your customers leave data footprints every time they interact with your business digitally. Some of these digital footprints can be traced across:
Customer journey and behaviors
Interaction with website, app or specific information
Interaction with the dynamic content
You can then track and analyze all these selections to develop a complete customer profile and build trust in the existing ongoing marketing communication.
5. Blog: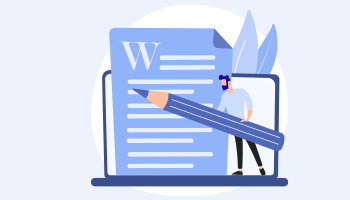 In the digital era, information is available on-demand, changing how people think about their pre-purchase research. Say someone wants to buy a house and is searching for the best locality. A blog with such information will bring people to your site, and then you can target such leads by creating effective communication strategies for them.
According to Google, "Moments when consumers act on a need, e.g., learn something, do something, discover something, watch something or buy something. They are intent-rich moments where decisions are being made and preferences shaped." When you link your website data to analytics, you capitalize on the crucial information about your customers. These details can be collected through:
Website and app.
Cookies.
Email.
Chatbot conversations.
Offline behavior.
And when you integrate your CRM with such data, you get to build a dedicated journey for your customer where specific behaviors characterize each buyer persona to increase the chances of conversion.
The Bottom Line:
More than 90% of customers use digital communication during their interaction with your business. Hence, an omnichannel strategy will improve your customer experience. Mastering omnichannel marketing essentially means utilizing data to ensure that wherever your customers are, you are there too.
Sell.Do, is India's only complete end-to-end CRM that helps businesses manage real estate omnichannel communication efficiently. With varied services like CRM call center, advanced email marketing, bulk SMS features, and automated marketing, Sell.Do ensure that you are always at the top of your game when communicating with your customers.