Delayed communication or slow follow-up can cost you a potential sale in a competitive market! As a real estate agent, it's vital to understand that every second counts when making a sale. Therefore, lead routing can benefit real estate agents by ensuring potential customers are feasibly connected with the most suitable agent.
Real estate agents are always on the go, juggling multiple clients, responding to inquiries, and scheduling showings. With the help of automation tools, such as lead distribution software, automating lead distribution, responding to questions, and scheduling showings can be done more efficiently, resulting in faster responses and higher conversions.
As a result, agents can spend more time focusing on their client's needs and closing deals, ultimately driving greater success in the real estate industry. In addition to increasing efficiency, it minimizes the chances of human error, resulting in a more efficient and error-free lead management system.
This ultimately drives more significant success in the real estate industry, as satisfied clients are more likely to refer their agents to others, resulting in increased business and revenue.
What Is Lead Routing? 
Real estate lead routing is a vital process in the real estate industry that uses software to distribute leads to the most suitable agent based on specific criteria such as geographic location, property type, budget, and more. Automated lead routing helps agents save time and prioritize the most likely to convert leads, resulting in higher conversion rates and increased revenue.
Additionally, lead routing helps agents stay competitive by enabling them to respond quickly to clients' inquiries, providing excellent customer service, and improving overall success in the industry. The customized approach of lead routing streamlines lead management and allows agents to focus on building relationships with clients and closing deals.
Overall, lead routing is a valuable tool for real estate agents to optimize operations and enhance customer satisfaction.
How Does Lead Routing Software Work?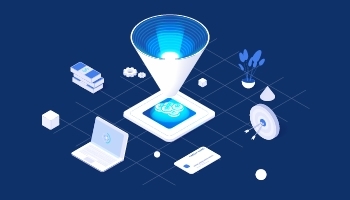 Lead routing software uses a set of rules and criteria to automatically distribute incoming leads or inquiries to the most appropriate agent or team. When a new lead comes in, the software analyzes its information, such as geographic location, property type, and budget. It matches it with the most suitable agent based on pre-defined rules.
The system should be set up to distribute leads evenly or to prioritize specific agents based on performance metrics or other factors. Once a lead is assigned to an agent, the system sends a notification to the agent, allowing them to follow up promptly. The software also provides analytics and reporting, allowing managers to track performance, adjust rules, and optimize the lead routing system.
Automating lead distribution has become a game-changer for real estate agents as it helps them to manage and prioritize leads efficiently. By adopting this technology, agents can respond to inquiries promptly, assign leads to the most suitable agent, and track each lead's status in real-time. This streamlined approach saves agents' time and enhances the service quality they provide clients. 
Benefits Of Using A Lead Routing Solution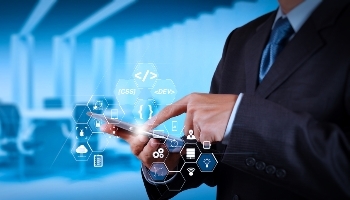 Real estate businesses are facing increasing competition in a rapidly evolving market. To stay ahead of the curve, they must adopt modern techniques that improve their efficiency and streamline their lead management processes.
By automating lead generation and tracking, businesses can focus their resources on responding to qualified leads, resulting in a more efficient allocation of resources. As a result, they can provide better service quality, faster response times, and ultimately win more business.
Using lead routing in the real estate business offers many benefits. 
1. It ensures a quick and efficient response to incoming leads or inquiries, which increases the likelihood of conversion.
2. Automating lead distribution saves time for agents and allows them to focus on building relationships with clients and closing deals.
3. Lead routing software can be customized to match specific criteria, ensuring leads are assigned to the most suitable agent or team. They are improving the customer experience and enhancing the overall reputation of the business.
4. Lead routing software also provides analytics and reporting, allowing managers to track performance, adjust rules, and optimize the lead routing process.
Lead Routing Best Practices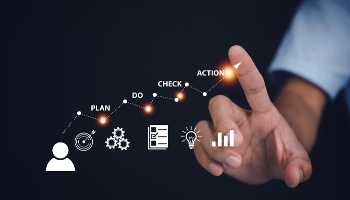 Lead routing best practices refer to the guidelines real estate businesses should follow to ensure their lead routing system is effective and efficient. Businesses should define the criteria to route leads and ensure that it matches their business goals.
For a successful lead management system, prompt response time and skilled agents are critical components. The system must respond quickly to incoming leads, preferably within 24 hours, to ensure that potential clients receive timely and personalized service.
It is also essential to ensure that agents have the necessary skills and training to handle the leads they receive. In a highly competitive industry like real estate, swift follow-up can make all the difference in closing deals and establishing long-term relationships with clients.
Businesses should also regularly evaluate their lead routing performance, track metrics, and make data-driven decisions to optimize the process. By following lead routing best practices, real estate businesses can maximize the potential of their lead routing system and increase their chances of converting leads into clients.
Conclusion
Lead routing is essential for real estate professionals who want to grow their businesses by maximizing their leads. By utilizing a Real Estate CRM Platform, agents can ensure that each inquiry is quickly routed directly to the right agent, ensuring facile response time.
Using a CRM in the Real Estate Industry can help businesses streamline their operations and improve their lead management process. By implementing lead routing, businesses can increase their profits, stay competitive in the fast-paced real estate market, and optimize their lead management process.
In summary, lead routing is not just a tool but a necessity for real estate professionals who want to thrive in the industry. It helps agents manage their workload more efficiently, prioritize their leads, and provide personalized service to their clients. Adopting lead routing into their workflow allows real estate professionals to achieve greater success and stay ahead of the competition in a fast-paced market.