The implementation of technology has disrupted how real estate functions in the modern world. Several tools and digitally powered techniques have helped the industry evolve into a technologically powered sector. Lots of CRM software for real estate brokers have now come into the picture, bringing about a significant shift in how the industry operates.
However, with an increase in real estate CRM software, the competition has also become challenging among brokers. Only people who can make the best use of CRM software will survive in the industry. Therefore, a real estate broker CRM platform should be used with utmost precision and caution in this new tough, and competitive world of real estate agents across the country. But before getting into the benefits of CRM usage, let's try and understand the issues commonly experienced by real estate agents.
Problems faced by real estate agents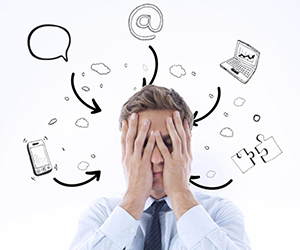 There are several challenges real estate agents regularly face since the industry became technology-driven. Some of them include:
Poor Inventory Management

Keeping track of real estate inventory can be challenging. There is a lack of technological integration between the real estate owners and the brokers who connect them to the marketplace. As a result, it has become difficult for brokers to create an inventory for their business.

Also, the inventory problem does affect not just the supply side but also the demand side for real estate. Poor management of inventory makes it difficult for agents to show properties to their prospective clients.

Solution: The need gap has to be filled by efficient lead tracking. There is productive real estate CRM software like Sell.Do that can help the brokers get real-time insights about an upcoming project. Also, the platform helps in keeping a tab of inventory that might become a potential lead for the future.

Property Listing websites are emerging as formidable competitors

Several property-listing websites have a tie-up with the developers and real estate companies. As soon as a project is launched, the information reaches these listing websites faster than it reaches brokers.

However, they have not eliminated the role of a real estate broker. Listing websites have become a digital guide for people who are interested in buying a property. This brings the agent to a very later stage of their purchase cycle.

Solution: Only technology can help combat a problem like this, using a real estate CRM software like Sell.Do, real estate agents and brokers can pick up information from these listing websites and curate a niche website for their consumers. This auto-lead capturing will also increase the number of inventories for that particular real estate agent.

Problem: Inability to handle high-end clients and high-profile listings

The real estate business is into high-ticket services. Therefore, the role of a team with different skill sets and capabilities is vital in such a scenario. Also, tapping into the high-end sellers' market would be a big challenge for the new real estate brokers who do not know the industry yet.

Solution: With the help of sales marketing automation tools and team collaboration tool on the Sell.Do website, and a collaborative effort can be directed towards capturing the high-end clients. Also, such tools come in handy when collaborating with the team online and making the best use of each other's strengths to get into space.

Problem: Adapting to the technological innovations

All real estate agents and brokers resist any change that might come their way. A fixed mindset makes operating in the dynamic world very difficult. Technology becomes a bottleneck because many people are not comfortable using it, and the ease of implementation poses a challenge.

Solution: An easy-to-use real estate CRM software can help to overcome these challenges. Platforms like Sell.Do are fully configurable, and you can make amends to these CRM tools based on the requirements of your business. Also, the CRM software has provisions of customized sales and call center training that might help overcome the technological barriers.

Problem: Managing and curating a database

Creating a database is a big challenge in itself. real estate agents need to keep in touch with their sellers. However, in a standard setting, you can very quickly lose track of all your sellers and the properties they own that might become your potential lead.

Solution: An effective real estate broker CRM platform like Sell.Do gives you an effective tool to manage all your contacts. Several Lead Reports are generated on the platform, which you can view on the dashboards. Based on the trend, the real estate agents can reach out to these contacts to their sellers.
In Summary:
Technology has brought in several significant changes in how real estate brokers operate; a real estate CRM software like Sell.Do helps brokers and agents make the best use of technology by keeping a tab on their leads and managing them effectively.