The advancements in technology today have made it possible to improve business through software solutions holistically. This is especially true for property businesses, where real estate CRM solutions play an indispensable role in enhancing the internal, backend, and frontline processes of property companies.
But every advantage has a corresponding disadvantage, and CRMs are no exception. While they are highly functional and result-oriented in providing automation capabilities and reporting performance analytics to a business, CRMs prove to be significantly inflexible in the long run. As a result, in a bid to boost their value, property companies incur enormous amounts of expenditure in implementing and customizing these otherwise solid solutions.
For a niche as unpredictable as real estate, it is crucial to stay sharp every minute of the day. You need a solution that goes beyond the 'off-the-shelf' tagline. You need a real estate CRM that genuinely merges into the fabric of business operations and makes them shine.


Seamless real estate CRM Software: Why We Need It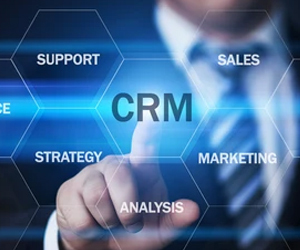 Driving a sale home is the bottom line of every business. However, when it comes to property, you need additional efforts from the sales and marketing teams to gain the trust of homebuyers and extend the assurances they need from time to time. A robust client support system is required to assimilate the service protocols of a property business and streamline them to ensure efficient communication with customers. Not only does this allow the staff to be readily able to use this CRM, but it also speeds up sales and sales processes.
Although generic real estate CRMs are a definite upgrade, they come with a few limitations that could set your business back by weeks. One of these limitations is implementation cost. You may purchase CRMs at a highly competitive price, but here are a few things that increase their costs exponentially for a real estate business:
Generic CRMs may take a very long time to launch. While you may start using many of their essential functions, their full-scale deployment usually takes from a few months to a whole year, which isn't ideal. In real estate, every lead lost is a sale lost; a delay in setting up a CRM incurs a considerable cost for your business before it becomes operational enough to be of proportionate benefit.
Secondly, while many CRMs come with a complete list of tools and functionalities, companies often need to buy additional subscription packages to enjoy them fully. Moreover, these functionalities are sometimes merely payable add-ons, leading to more unnecessary delays and more costs.
Even if a generic CRM is integrated, customized, and launched as per your needs in your company, you still need to train your staff to use it. Unfortunately, many common CRMs do not include training as a part of the software package, which ends up increasing your costs through the roof.
In the light of the complications listed above, a property business must find solutions that go beyond the conventional definition of CRM. You need a holistic, end-to-end solution to economize acquisition, integration, customization, and full-scale launch without any financial blows to the company. Making all of this possible is a thoroughly niche-specific and contemporary real estate CRM solution called Sell.Do, which is India's only fully integrated CRM software, developed purely for the property business.
Sell.Do is not just a tool. It is an enabler that helps your business function optimally without being very demanding. Talking in terms of customer care and boosting sales, Sell.Do has a highly streamlined customer onboarding interface, making it easier for the sales and marketing teams to communicate directly.
Here are a few more reasons that make Sell.Do an economical and efficient choice for CRM solutions.
Why Sell.Do?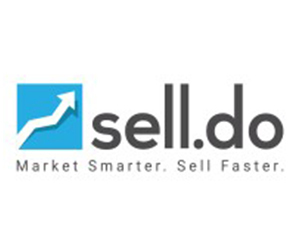 Instead of merely nudging the existing workflows in your business, Sell.Do absorbs itself seamlessly into your processes thanks to its extensively configurable nature. From creating custom processes to optimizing workflows, from monitoring multiple projects to maintaining databases with customized tags and attributes, Sell.Do makes things much more straightforward than you imagined.
Additionally, Sell.Do comes with a realistic implementation timeline of 30 days, which means your business will be up and running on this platform by then. Furthermore, the package includes integrated digital training courses for your staff, saving precious time in simultaneously training you and working for you.
Sell.Do also gives you a highly flexible agency and helps you with client onboarding, creating a unified database for all communication between you, your staff, and your clients and customers. Such a system proves instrumental in keeping the workforce on the same page on the status of any project or customer.
Conclusion
Real estate is a tricky business with trends of its own. Keeping track of the big data while simultaneously trying to get more customers can get overwhelming. While in no way irrelevant, CRM software cannot be expected to provide the support you need at such a massive scale. Therefore, you need to go beyond it and consider a solution like Sell.Do.
Sell.Do does all of this and more at no latent, escalating, or recurring costs. If your real estate CRM software isn't cutting it, you know what to choose!