55% of the sales experts say that the most important feature of a CRM is the ease of use.
Real estate business needs constant and consistent attention to boost and maintain sales. Every process in the workflow of a property business differs in nature and requires individual attention. It is, thus, totally understandable if a business already has multiple tools and software in place to handle processes like analytics, contact management, payment gateway, etc. to keep things streamlined and on track.
The importance of third-party software and applications can be seen better with the digital space that a business has its operations in. For example, the variety of property portals from which a business catches customers: instead of keeping track of activity across all the portals separately, businesses employ either a cloud-based solution or some integration software to make things easier. Being able to integrate this application with a real estate CRM integration solution has the potential to revolutionize a business.
Generic CRM software offers a good level of third-party integration capabilities, however, there are certain catches involved.
Generic CRM - Problems With Third-Party Integration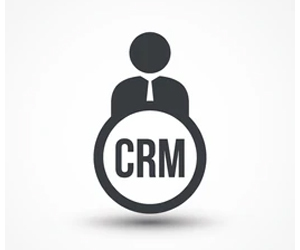 When it comes to allowing integration of other apps onto a CRM, opting for this functionality may incur added costs. More often than not, the generic CRM software offers integration capabilities as add-ons and plugins for which a business is required to pay added charges. CRMs are touted to be the problem-solvers for the real estate industry - having to pay extra later on for a base functionality such as existing app integration makes little sense.
It puts an undue strain on business restructuring budgets and derives little gain in return. Another issue with generic CRM is that the tools and capabilities are generalised to suit all sorts of businesses. As such, when a third-party app is on-boarded to such software, it may result in glitches and loss of certain functionalities in the app owing to compatibility issues. Erroneous integration costs a business more time and effort than the integration itself.
Generic real estate CRMs boast of integration functionalities and capabilities, various features and tools that they can bring to a business. However, very few of all these tools are customisable. They are pretty much off-the-shelf offerings, which have rigid, unforgiving serviceability, which may not fit your requirements for third-party app integration.
These problems need to be addressed. When a business decides to implement a real estate CRM software, it has to have the capability to integrate the existing third-party tools and software onto its own platform, no questions asked. There needs to be an inbuilt, no added-cost provision to allow a business to seamlessly assimilate a CRM integration solution into its environment. Realtors must think beyond rigid software tools and venture into holistic CRM integration solutions, like Sell.Do.
Sell.Do is India's only fully integrable CRM solution designed exclusively for businesses in the real estate sector.
Seamless Third-Party Capabilities - Sell.Do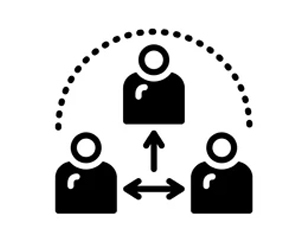 Integration capabilities are a prerequisite for any real estate CRM meant for use in this specific industry. Therefore, it makes no sense to have to pay extra for such functionality. Sell.Do comes equipped with built-in integrations which make the workflow smooth and easy.
To get a better picture of Sell.Do's integration capabilities, here are a few highlights of specific functionalities of this CRM:
Most of the property businesses have robust presence on multiple property portals online. Avoid unnecessary rerouting and data scattering by integrating all your portals onto Sell.Do's unified dashboard, and keep all your leads in one place for easy access.
Leads are generated across various channels in property business. Integrate all your lead captures onto one dashboard with Sell.Do's lead forms, channel and media integration function, which includes SMS, calls, social media, websites, chats, and internet messaging.
The data from resources of a business and its bookings flow into an Enterprise Resource Planning software. Sell.Do has the capability of taking over this process either by integrating your existing ERP.
Every real estate company has a business intelligence software in place to study its market. Sell.Do has the capability to integrate this tool onto its own API and allow unified reporting of market insights at the click of a button.
Integration of payment gateways onto a business's e-store boosts sales exponentially because of diverse payment options. With Sell.Do, integrate various methods of online payments to your e-commerce platform, completing the user experience cycle with your brand.
Whether it be cloud telephony or live chat, Sell.Do supports integration of a business's telephony partners seamlessly onto the platform. There is also the option to integrate chatbots or live chat on your website using Sell.Do.
Property Portal Integrations
Integrating Lead Capturing
ERPs
Business Intelligence Integration
Monetary Transactions
Communications Integration
The Bottomline
It isn't a good business strategy to adjust your business's workflow to accommodate a software - it is the CRM that must adjust to your business and its processes. Third-party integrations are a necessary part of a good real estate CRM software.
Sell.Do seamlessly integrates with your existing tools without disturbing the setup. This eventually helps you make the most of all the software by optimally utilising the features for your benefit.