With the continuous decline of the COVID-19 pandemic, industries and economies worldwide have resumed operations and are deemed positive around the horizon. Real estate is among these industries that took a major hit and is currently on the path to reopen its operations full-fledgedly. This positive news is sure to enable future growth, as we are witnessing a new era of growth in the Real Estate market, and the demand for new infrastructure will only continue.
According to the Economic Times Housing Finance Summit, about three houses are built per 1,000 people per year compared with the required construction rate of five homes per 1,000 population.
This housing shortage in urban areas is estimated to be ~10 million units. Therefore, an additional 25 million affordable housing units are required by 2030 to meet the growth in the country's urban population.
But it is not just the demand for housing but the incredible investment opportunity that it offers that is propelling the growth of this industry. Real Estate in India is a lucrative investment opportunity for local investors and NRI, making it essential to track the current state and future predictions for this sector.
In this blog, we will touch upon the size of the Indian Real Estate sector and the initiatives that will play a prominent role in the future of the Real Estate industry in India.
Current Market Size of Real Estate in India: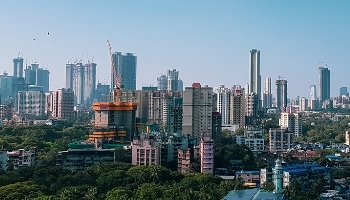 If one looks at 2021 from the perspective of the Real Estate market, it was certainly the year of recovery. From residential and commercial properties being sold out in record numbers, the future of Real Estate in India surely looks promising. By 2040, Real Estate in India will grow to Rs. 65,000 crore from Rs. 12,000 crore in 2019.
Estimates suggest that it will contribute to 13% of the country's GDP by 2025 and will provide the much-needed infrastructure for India's commercial, hospitality, and retail needs. Since COVID-19, the demand for property ownership has also gained major momentum. It has helped with positive customer sentiment and the support of the government has given the financial sector a much-needed push.
The year 2022 is set to create the much-needed growth for Real Estate, and new housing requirements are now trying to imbibe the demand in the market, propelled thanks to corporates adopting work-from-home or hybrid working policies. This has seen a rise in demand for larger homes, with nearby infrastructure for recreational spaces, daycare centers, and remote working facilities.
Push from Government Initiatives in Real Estate: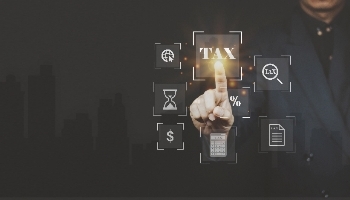 In the recently announced Union Budget 2022, several key announcements are highly encouraging for the future of Real Estate in India. Some of these key initiatives include:
Low home loan interest rate, which is unchanged at 4%. This step is expected to increase demand by 35-40% in the festive season.
Under the Atmanirbhar Bharat 3.0 package, the government announced income tax relief measures for Real Estate developers and homebuyers for the primary purchase or sale of residential units of value up to Rs. 2 crores.
Budget 2022 has allocated an outlay of Rs 48,000 crore under the Pradhan Mantri Awas Yojana, facilitating the construction of 80 lakh affordable homes.
3 Key Trends for Real Estate in 2022:
While the industry is moving ahead and setting a positive tone, we perceive the following trends to take the center stage in this ongoing year.
Upward Trend In Real Estate Prices:

Real Estate prices in the past two years have been stable, but with an increase in demand and an aggressive overall outlook, Real Estate prices in the second half of 2022 might see an upward trend. The Indian economy is slated to grow at a good range this year and will help drive the growth in demand for Real Estate. The positive push and demand may also lead to a surge in prices of raw materials such as cement, bricks, steel, and other equipment, which can impact the growth in prices.

Rising NRI Interest:

While Indian citizens are looking to upgrade their existing houses for a more luxurious and spacious homes, NRIs, particularly those in the Gulf and the United States, see new investment options in the Indian market. Propelled by the Atma Nirbhar Bharat Package and postponement of RERA deadlines, NRIs are considering investing in properties in India.

But NRIs are planning not just to invest but also to consider properties for their personal use, a trend reversal from the past. This is driving demand for luxury residences, with amenities similar to those found in western countries. In addition, luxury residences with more significant space for household use are also a growing trend among the local market, which has been on the rise since COVID-19 lockdowns.

Rise of PropTech:

One of the most significant changes that have kicked in since 2020 is the rapid adoption of PropTech solutions in all aspects of Real Estate - from construction, sales, customer interaction, and asset management. Proptech is enabling customers and Real Estate dealers to leverage new-age technology to its fullest. From virtual or 3D tours of their sites, tracking site progress from any geographic location, apartment management, security features, digital payment integration, and even online rental agreements, every Real Estate process is now using digital solutions one way or the other.
Conclusion:
With growing demand and increasing use of digital technologies, the Real Estate space is highly competitive. Therefore, a good Real Estate CRM is a game-changer for both customers and Real Estate sellers, especially in this market.
Real Estate CRM software provides all the digital tools that enable realtors to generate, handle, and nurture leads while maintaining and updating property listings within just a few clicks. The best part about a Real Estate CRM is that it also allows Real Estate agencies to keep track of their inventory, track sales opportunities, manage digital marketing campaigns and do more online.
Overall, it is beneficial for businesses because it helps them know their clients' requirements better, therefore providing better service. If you are looking to automate and create higher efficiencies for your Real Estate processes
Sell.Do is one of the best Real Estate CRM software solutions that can assist you. With expert guidance at every step, Sell-Do Real Estate CRM helps you not only kickstart your journey in digital but also devise time-tested, end-to-end industry solutions to help you stay a step ahead in today's competitive landscape.