Today, consumers don't just buy what they see. Whether they are purchasing a laptop or a car, the millennial generation likes to do thorough research on the products before paying for them. The new-age customer wants to ensure that a product meets his/her requirements and does not take things at face value. Imagine the level of research today's customers would do before purchasing a high-ticket value product, like Real Estate.
What do Real Estate prospects do when they want to buy a property?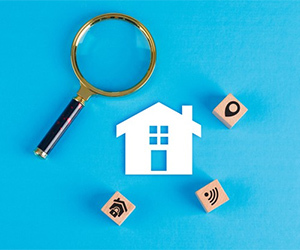 Real Estate's prospective buyers do a lot of research on the type of property they are investing in before contacting a Developer or a broker. No wonder it has forced Real Estate businesses to educate consumers about a product. In addition to this, the prospects do extensive research of the market trends in different categories, such as the locality of the property, demographics, amenities offered and so on, before making up their mind. The majority of information is acquired through online research, with 44% of the home buyers and 99% of millennials browsing the internet for properties for sale. But their search doesn't end here. The prospects are on the lookout for more materials to gather information on Real Estate investment. Through social media posts, blogs, videos, podcasts and many other platforms, prospects try to keep themselves updated on Real Estate offers.
So, if the prospects are keen on finding the product that best suits their requirements, it becomes crucial for Developers and Brokers to create an attractive proposition. The curated content can help companies in educating the prospects and aiding them in making an informed decision. By creating informative material such as videos, eBooks, brochures, guidelines etc. and sharing with prospects, realtors can generate more quality leads over the period.
These materials act as lead magnets and are an excellent source of Real Estate lead generation.
Lead magnets can be extremely crucial for your business. But what exactly are lead magnets?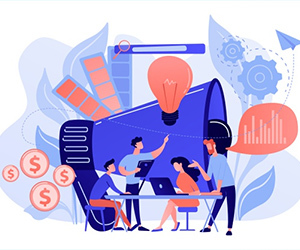 A lead magnet process refers to offering promotional material to prospective customers in exchange for their email address and other information such as name, phone numbers, etc. So whenever prospects download an eBook or brochure from a realtor's website, they can share their information with the realtor in return. This method helps build an email list of prospective clients, which can then be targeted for lead generation.
These informative materials can help prospects with their queries which might not be easily available online. The materials could be around different topics like "Why buy a home in this locality", "Guidelines to keep in mind while buying a commercial space" or "How to find the home of your choice". The documents will include details regarding various aspects of Real Estate along with contact details of realtors, which prospects can use to connect further.
These eBooks, videos, brochures etc. prepared by realtors are not only great lead magnets but also are a great way to promote the properties. Through these materials, realtors can highlight various features of the property and keep the prospects on the hook. The material can point out the various pros and cons of investing in the property and keep the prospects engaged along the way. Technology such as CRM has changed the way the Real Estate sector operates. Real Estate CRM software offers features such as automation that helps to improve operations, efficiency and reduce the manual workload of teams.
Automation in CRM has been a game-changer for the Real Estate sector and has streamlined various aspects:
Lead Generation

This refers to attracting interested prospects and converting them into someone who might be interested in the services offered. Prospects can be hooked through an email newsletter, social media posts, ads, blogs, digital campaigns and so on. The sales automation software helps compile a list of interested prospects (captured through lead magnets) and send an automated email, highlighting the ongoing projects.

Lead Capturing

Maintaining and managing the requirements of prospects, captured from various channels can be a challenging task. The automation functionality of lead management software helps realtors in viewing and tracking it easily. The software automatically maintains details captured from various sources in the database in a predefined format, ranks and scores the leads and runs an algorithm to look for the property that matches their requirement. The time and effort saved by brokers through this automation software aid them in the lead nurturing process.

Lead Nurturing

The lead nurturing process is all about maintaining a strong connection with prospects and showcasing realtors as the best choice for them. Once the leads pass between marketing and sales and have all their queries answered, it is important to track their status in an organized way for further nurturing. Realtors can monitor the leads through Real Estate CRM software, help them schedule site visits, and even book homes. The sales automation functionality frees up the realtors from menial tasks, allowing them to engage further with the leads and increase conversion chances.

Lead Conversion

Realtors often find it difficult to convert the leads into happy customers. To help them in this endeavour, Real Estate CRM can be beneficial. The automated functionality of software helps to maintain a constant connection with leads through regular emails and messages, ensuring they always feel special. The continuous attention will make sure that the leads always look to you for getting their requirements fulfilled, thereby increasing the conversion rate.
Conclusion
If these questions, how to generate more leads or how to nurture them effectively, are bothering you, then the answer to this is using CRM lead management functionality offered by Sell.Do. Our exclusive Real Estate CRM software can help automate your team's menial tasks and aid in sales and revenue growth. The sales automation functionality offered by Sell.Do CRM has been a big boon for realtors as they can now increase their engagement with prospects, without worrying about repetitive sales tasks.