In the post-COVID-19 world, a majority of Indian customers have become digitally active and aware. They are making more informed decisions after consuming information online.
When it comes to Real Estate, these new-age customers prefer extensive market research before considering seeing a property.
Even though developers spend a minor chunk of the ad budgets on online media, the Internet influences the purchase decisions of more than half of home buyers.
Based on a survey conducted, online media influences the decisions for over 43 USD worth of Real Estate transactions in India.
With almost every transaction happening online and every interaction being done digitally, there's a large pool of consumer data that's suddenly become available for analysis.
This data carries meaningful insights into how homebuyers think, what appeals to them the most and how they respond to various market offerings. As a developer, you feel obligated to harness this data, create a stronger digital presence for your brand and capture more genuine leads through digital mediums.
Leveraging digital tools to engage audience across the sales funnel
There are various tools you must have considered adopting for your brand, such as;


Online traffic analysis tools


Marketing automation tools


Customer relationship management tools
Is having one tool more beneficial or using all tools together more practical? If you're in this dilemma, then the answer is the latter. That's because, as a Real Estate brand, there are many aspects to your business, and each aspect needs its own digital support.
Using a CRM
A customer relationship management tool (CRM) is designed to manage your contact database and nurture your relationships with clients via automated communication tools. In today's time, most Real Estate CRMs come as an integrated online solution that offers end-to-end sales funnel management, along with a plethora of business and digital tools.
So, going for a CRM is definitely the right move for you.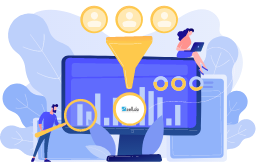 But will any CRM do the job?
As a Real Estate developer, you need to understand that most CRMs come with a standard set of features that may or may not solve your business challenges. They are designed for sales, but not specifically for Real Estate sales. What you need is an end-to-end, integrated solution that understands your organisation & processes from the ground up and is designed to solve Real Estate problems.
Rather than a one-size-fits-all CRM, your brand needs a customised solution for Real Estate transformation. And this is where you as a developer need to 'Think Beyond CRM'.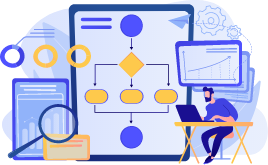 Think Beyond CRM, with Sell.Do
Sell.Do is India's only integrated Real Estate solution that is specially designed for the industry. Unlike generic CRMs, Sell.Do enables you to set up an end-to-end sales process, offering the most suitable and effective tools at every stage.
When it comes to using advanced tech, Sell.Do is a mammoth of a platform as it comes packed with the latest automation tools, collaboration tools, communication tools and integration capabilities. After all, Sell.Do is made by Real Estate experts with over 10 years of proptech experience, and is trusted by more than 700 Real Estate companies.
With the right tools at your disposal, you are more capable of creating a fully-personalized selling experience for each prospect, making a more substantial impact across each touchpoint.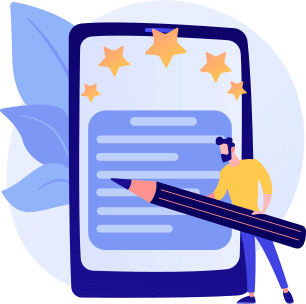 How Sell.Do helps throughout the sales funnel?
Sell.Do is an entire ecosystem of tools that enables you to create a unique buying journey for your prospects. Let's see how Sell.Do adds more value to your efforts in every phase of the sales funnel.
1. Awareness Phase
This is the phase where you get to create a 360-degree awareness about your brand.
Here is a step-by-step infographic on how you can run a comprehensive awareness campaign, with Sell.Do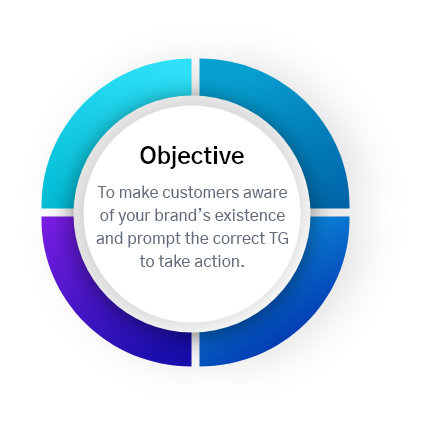 Activity
Sell.Do enables you to run targeted ads across multiple online platforms
Sell.Do Features
Seamless integration with all ad platforms like
Benefits
Set up an omnichannel brand presence


Activity
Capture leads from various online forms
Sell.Do Features
End-to-end marketing automation which automatically captures leads generated via
Online telephony and integrated call centre that sends automated voice responses and saves lead details.
Benefits
Create a leak-proof lead database



Activity
Qualify leads based on buying intent
Sell.Do Features
Automated lead scoring to qualify various leads generated, based on their buying intent.
Benefits
Understand buying intent of every lead and invest resources on leads only with strong buying intent


Activity
Analyze ad performance and measure lead-acquisition costs
Sell.Do Features
Seamless integration with analytics dashboards provided by all ad campaign platforms. Single dashboard to view all metrics.
Benefits
Understand what kind of ads generate the most leads, evaluate market sentiment and optimize future campaigns accordingly

2. Consideration Phase
This is the phase where you get to work with qualified leads and create a fully personalized customer engagement experience through a lead nurturing process.
Here is a step-by-step infographic on how Sell.Do enables you to set up a proper lead nurturing process and extend the product experience beyond online platforms.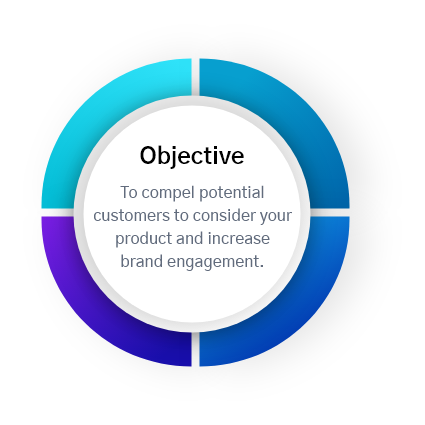 Activity
Furthering communication with qualified leads and increasing brand engagement across all touchpoints
Sell.Do Features
Automated DRIP campaigns
Automated email responses
Bulk SMS & Whatsapp feature
Benefits
Nurture leads by sending personalised communication, as per their taste & preferences. This can also include informative material such as


Activity
Offer personal assistance via voice calls
Sell.Do Features
Smart Call Centre Solution: Inbuilt smart cloud telephony to connect with leads instantly
Benefits
Increase chances of conversion by offering on-call assistance



Activity
Prompting leads to schedule a physical or virtual site visit
Sell.Do Features
Complete site visit scheduling management system, integrated with the CRM
Benefits
Helps your pre-sales team to
Schedule a site visit
Keep sales team informed
Manage the visit flow
Send automated reminders for site visits and updates


Activity
Managing site visit experience
Sell.Do Features
Use digital devices to record site visit feedback into the CRM
Recording customer details post-visit
Manage all lead data via cloud
Benefits
Makes it easy and hassle-free for your customers to get all the information.
Makes it easy for sales reps to keep optimizing the site visit process.
Enables sales reps to offer the right product, based on on-site visit feedback

3. Conversion Phase
This is the phase where your lead successfully converts into a customer.
Here is a step-by-step infographic on how Sell.Do enables you to close a sale smoothly while keeping all stakeholders happy.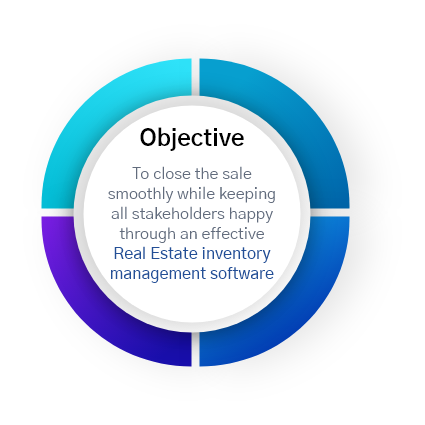 Activity
Allocating inventory for your customers
Sell.Do Features
Complete inventory management with a visual dashboard
Benefits
Allows your sales reps to keep track of all units sold and available, in real-time.


Activity
Process bookings
Sell.Do Features
Sell.Do enables you to process bookings offline & online. It offers easy integrations with payment platforms as well.
Benefits
Offer a convenient booking and payment experience to your customers



Activity
Channel Partner & Broker management
Sell.Do Features
Complete management of leads brought in by CPs & Brokers.
Real-time tracking of leads brought in by individual Channel Partner or Broker
Automated payouts as per predefined commission rates
Reserved units/inventory for CPs & Brokers
Benefits
Offer a positive experience channel partner management and eliminate any scope of confusion, dispute or double booking.


Activity
Manage post-sales activities
Sell.Do Features
Complete KYC verification
Complete documentation of loan agreements, demand letters & receipts
Benefits
Facilitate a safe and secure platform to process all bookings.
Manage end-to-end booking process on one central platform

How does Sell.Do help all stakeholders involved?
Sell.Do is a platform designed to make things easier for every stakeholder involved. Whether you're a Developer, Broker, Channel Partner or Sales rep, Sell.Do offers unique sales automation solutions that are well-suited to your operating style.
Conclusion
Selling Real Estate is like going on a journey where you get to know your customer and offer them the right product. Charting the course of this journey is always in the developer's hands, which means it beholds you to leverage the best of automation tools and platforms to create a meaningful experience.