As the world is evolving amidst COVID variants and lockdowns, real estate customers have become more digital-savvy. Property buyers are highly interested in online research about brands and are more inclined toward trusting a brand with a strong online presence.
How does a CRM help?
Today's CRMs have become way more advanced and prove to be more than just a customer relationship management tool. Using a CRM, you can build a complete sales funnel (From pre-sales to post-sales) online and manage your operations from anywhere.
So apart from setting up automated email responses and DRIP campaigns, good real estate CRMs can help you manage your marketing campaigns, lead data, and inventory, along with post-booking activities.
But to implement the perfect end-to-end real estate sales funnel, any CRM won't cut it. You'll need a tool that is designed especially for the real estate industry, based on the nuances, workflows and business processes that are exclusive to the real estate domain.
How does Sell.Do help?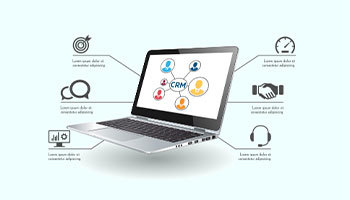 Sell.Do is India's only dedicated real estate CRM that enables developers to create a sales funnel that factors in every minute detail about real estate customer engagement. Sell.Do works based on the latest automation tech-stack, allowing you to create the best possible personalized selling experience.
Let's take a look at how Sell.Do helps you chart a unique buying journey for every homebuyer:
The pre-sales phase
The sales phase
The post-sales phase
Let's look at each of these phases in more detail, starting with the pre-sales phase.
Pre-sales: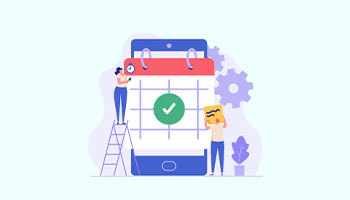 This is the phase where you as a developer get to create a 360-degree awareness about your brand. You get to run all types of online ads where the customer can be prompted to take action and explore more about the product.
Here is a step-by-step flow on how Sell.Do makes things easier for you in the pre-sales phase.
Sell.Do enables you to analyze data from multiple online platforms and visualize it for easy understanding
It offers seamless integration with all ad platforms like:
With Sell.Do, you can effortlessly capture leads from various online forms, sources, ad platforms and more, and store them in an organized manner.
This is made possible with Sell.Do's end-to-end marketing automation which automatically captures leads generated via:
Sell.Do allows you to easily qualify leads based on its automated lead scoring system, which scores leads based on a variety of parameters. The score gives you an unambiguous answer about the lead's buying intent.
Sales: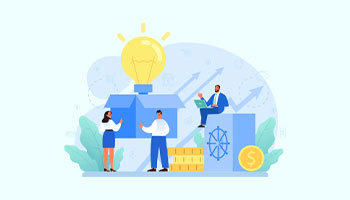 This is the phase where you get to work with qualified leads and create a fully personalized customer engagement experience. This allows you to build a proper lead nurturing process and extend the product experience beyond platforms.
Helps you understand and optimize campaigns:

Facebook
Google
Twitter
Instagram
LinkedIn

Helps you create a leak-proof lead database:

Ad forms
Ad campaigns
Chatbots
Emails

Understand buying intent of every lead (invest resources on leads only with strong buying intent ):
Here is a step-by-step flow on how Sell.Do makes things easier for you in the sales phase.
Once you've got a hold of qualified leads, you can now enhance or extend the communication with qualified leads and increase brand engagement across all touchpoints with Sell.Do's
You can now nurture leads by sending personalized communication, as per their taste & preferences, like ebooks, brochures, videos or even images.
Sell.Do offers Smart Call Centre Solution; This is inbuilt smart cloud telephony to connect with leads instantly, thereby increasing the chances of conversion by offering on-call assistance.
Sell.Do offers a complete site visit scheduling management system, integrated with the CRM, allowing your sales team to:
Nurture leads with personalized communication:

Automated DRIP campaigns
Automated email responses
Bulk SMS & Whatsapp feature

Offer personal assistance via voice calls:
Hassle-free site-visit management:

Schedule a site visit
Keep the sales team informed
Manage the visit flow
Send automated reminders for site visits and updates
Post-Sales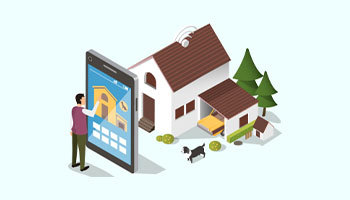 This is the phase where your lead successfully converts into a customer. This is where your quality of service matters the most as the customer is now a potential brand advocate.
Here is a step-by-step flow on how Sell.Do makes things easier for you in the post-sales phase.
Sell.Do provides you with complete inventory management with a visual dashboard, allowing you to keep track of all units sold and available, in real-time. It also helps you negotiate deals with customers online by proposing the best offers/deals for them as per their requirements and allowing them to book a unit of their choice. It's as straightforward as booking a movie ticket!
Sell.Do enables you to process bookings offline & online, as it offers easy integrations with all payment gateways and platforms as well.
Sell.Do's post-booking module also enables you to handle all the critical processes like:
Conclusion:
The real estate sales process ultimately boils down to these three phases, with each phase having its own set of strategies and challenges to navigate. However, as it must be clear from the phases mentioned above, you are not just selling property in a real estate sale; you are selling the experience.
Therefore, Sell.Do real estate CRM is an essential tool that aids the real estate selling process hassle-free from start to finish.
Allocating the right inventory:
Process bookings:
Manage post-sales activities:

KYC completion
Loan document processing
Managing demand letters