As you read this article, do realise that you are in full control over your choice to consume it. Within a matter of seconds, you will have decided if this article is a valuable source to answer all your questions. Also, realise that you are in control over the channels you frequent, be it website, email, or even social media channels.
Identically, your customers also wield the same power; to consume the information they prefer and search for answers to questions specific to their requirements. This is a far cry from traditional marketing where fixed content is distributed across fewer channels, giving customers little control over its consumption.
The age of the internet has transformed the real estate business ecosystem by replacing traditional marketing strategies with complicated dimensions across the board. The corresponding effect is an extension of the average customer sales cycle; the lengthening of the time between first contact and decision-making by a considerable margin.
Today, customers need relevant information at the click of a button while taking considerably longer to reach any type of decision. In such scenarios, real estate developers need to create structured, and easily accessible content, promptly distributed across multiple channels for consumption.
However, property builders find it next to impossible to handle such customer-centric demands without Customer Relationship Management (CRM) which is tailor-made to India's real estate industry requirements.
What is lead nurturing?
Our definition...
"Lead nurturing is the process of communicating with the 'ideal' customer to develop a meaningful and sustained relationship regardless of where they are on the intent stage."
In other words, lead nurturing is about handholding the 'ideal' buyer through the sales journey with relevant and timely information, sliced into meaningful bits and pieces for easy consumption.
It is a buyer-centric ecosystem now. The buyer wants you to connect with him/her with attention-grabbing information like a unique selling proposition (USP). The buyer is selective about where he/she wants to gather it. The buyer is picky, demanding complete attention from businesses. And at the same time, he/she does not want to be overburdened and overwhelmed by it all.
This makes lead nurturing an intricate process and a delicate balance. This is where Sell.Do real estate CRM comes in, simplifying the process of communicating with the 'ideal' buyer with technology and tools primed to help nurture leads.
Real estate CRMs encourage businesses to do all this by allowing the supply of meaningful information to the 'ideal' customer at the right time, via the right communication channels.
Need more convincing? Here are some stats:
Lead Nurturing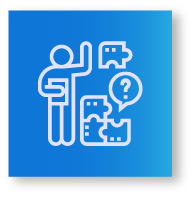 On lead nurturing being difficult
61% of marketers surveyed say generating traffic and leads is the toughest challenge they face. (HubSpot)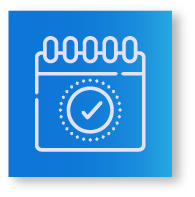 On longer sales cycles
63% of people requesting company/product information will not purchase for at least 3 months. Moreover, 20% will take more than a year to make the purchase. (Marketing Donut)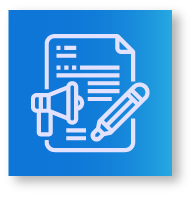 On relevant content creation
Aligning relevant content to specific sales cycle stages yields 73% improved conversion rates(in comparison to not using relevant content).(Aberdeen)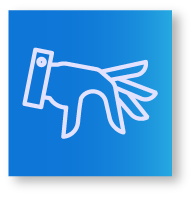 On the audience being picky
57% of users say they would not recommend a business with a poorly designed website and 40% have turned to a competitor after a negative mobile experience.(SWEOR)
Why is lead nurturing important to businesses?
We recognise the need for lead nurturing to complement sales processes. Breaking down lead nurturing into funnel stages helps marketers take actions which increases sales opportunities and conversions.
However, the number of funnel stages depends on the business, product/service, sales cycle and a whole multitude of things. While some businesses may need just the basic three stages, others might do better by defining a multitude of stages.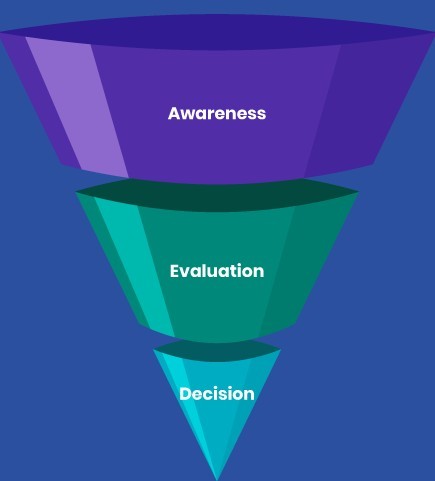 Awareness
As the name suggests, this is where the ideal customer is informed of the product/brand. Here, customers want to be provided with essential information about your business. Project name, pricing, benefits, USP and such is what we are talking about here. A business can distribute this information across various channels.
Evaluation
Here is where the ideal customer will need a 'one step deeper' level of information to buy into the solution, to make sure he/she is kept interested in continuing the conversation. Information like this must be made available easily to the customer.
Decision
Once the ideal customer is at this stage, marketers need to distribute information that fills the 'trust/value vacuum' with customer testimonials, product demo and published articles from reputed sources.
This is a common sales cycle and considering buying a property is an expensive affair, the average sales cycle is bound to be on the longer side. Now when we decide to resolve these challenges with strategy, a real estate CRM with lead nurturing tools and technology is what makes the strategy achievable.
What are the most common lead nurturing challenges faced by businesses?
Marketo defines lead nurturing as, "...the process of building relationships with qualified prospects regardless of their timing to buy, with the goal of earning their business when they are ready." What this definition also signifies is without a proper lead nurturing strategy in place most leads would just fall through the cracks.
The most common real estate lead nurturing challenges businesses face:
What are the most common lead nurturing challenges faced by businesses?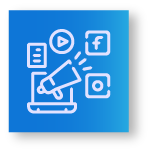 Aligning sales and marketing
Typically, lead nurturing finds a role before and after every sales touchpoint. It would be reasonable to say that defining a sales funnel and complementing it with real estate lead nurturing is the fundamental challenge here.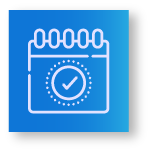 Defining timeframes
How long does the average customer take to move from the first stage to the purchase stage? Are we talking minutes, months, or years? Answers to these questions not only supply a structural framework to lead nurturing but help align sales with marketing.
Content creation
Content depends on the business mission and vision, product and/or service, brand perception, pricing, sales funnel stages, location and the likes. Creating a framework based on third party research can help businesses break the messaging into consumable bite-sized pieces.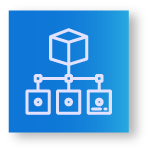 Distribution channels
Where does your 'ideal' customer reside? Which social media platform do you need to target? Does he/she prefer emails, blogs, infographics, videos or webinars? Creating great communication is only part of the job. Making sure the right communication is shared with the ideal customer via the right channels is critical.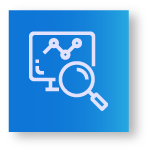 Leads tracking and analysis
H.G. Wells once said, "Adapt or perish, now as ever, is nature's inexorable imperative." And optimal adaption is done by tracking metrics based on customer journeys for optimal consumption and channels usage.
Lead nurturing on Sell.Do real estate CRM
Once a real estate business has defined its lead nurturing cycle, a comprehensive real estate CRM software helps define and set up a framework for marketing automation. The Sell.Do CRM platform features automated marketing tools and technology developed specifically to improve business growth while reducing the need to perform routine tasks.
What this means is, lead nurturing can be set up for multiple channels for different customer types and channels of engagement.
Real estate leads nurturing features that Sell.Do real estate CRM comes equipped with:
Lead nurturing on Sell.Do real estate CRM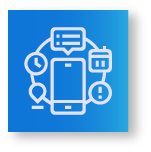 Automated Drip Campaign with Email/SMS Marketing
Create automated multiple trigger-based emails/SMS campaigns to ensure you communicate with prospects and buyers at all sales cycle touchpoints with relevant and consumable content. Moreover, contact buckets can be segregated based on requirements so that you can share personalized information directly.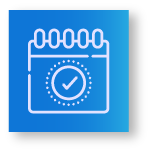 Event-based Communication with SMS/Email Marketing
Inform customers about events and details like keynote speakers, agenda, attendees and such. Also share key event headlines and other relevant information like contact details, venue, and date and time.
Promotions with Bulk Email/SMS Blasts
Segregate contact lists with tags and share promotions for any number of projects to improve sales. Bulk blasts are used widely for promotional activities.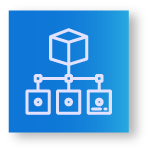 Leads Tracking, Measurement and Analysis
The software automatically captures lead from all set touchpoints, including form fill on websites, events, gated content, social media and more. Technology that can track and generate reports at a granular level allows marketers to understand their customers, including campaign and lead performance. KPIs include cost per lead, cost per qualified lead, channel- and campaign-wise reports.
While some real estate CRMs offer only manual lead nurturing campaigns creation, Sell.Do CRM is highly customisable (manual, partially automated and fully automated), depending on a business's unique sales and marketing funnel.
Conclusion
The entire process of nurturing leads is essentially guiding 'ideal' customers through the sales cycle. It helps sustain relationships easily by harnessing real estate CRM technology which can interlock lead nurturing with sales in a manner that allows tracking and measuring metrics in real-time and making appropriate changes based on the same.
Amazingly, lead nurturing gets ignored because of its complex nature. Sell.Do full-stack real estate CRM features lead nurturing tools and technology to help develop customer relationships easily. Moreover, the software allows easy communication and management, structured to any business's lead nurturing requirements.