The sales process is the backbone of any industry, and Real Estate is no exception to it. However, in the Real Estate Industry, whether a transaction completes or not depends heavily on how powerfully you have interacted with your customers. This adequate interaction with your customers makes Customer Relation Management highly crucial to all Real Estate businesses and to increase their sales and profitability.
At the same time, while there are many CRM software available in the industry, picking any CRM may not work for Real Estate businesses because of the unique nature of the business. What they need is a dedicated Real Estate CRM that can accelerate the sales cycle to gain maximum ROI.
By dedicated, we mean that the CRM software features are specific to the nature of the real estate industry. In this blog, we will see exactly these features are and the advantages they bring to real estate businesses.
The following features characterize a Real Estate CRM software:
A Centralized Database For Better Lead Management

With Real Estate CRM software, you can keep your entire customer database centralized. This makes it easy for anyone to access the data whenever they need it. With consolidated data, it becomes easier for you to keep track of each customer, see their history, and log notes on them. It also boosts your marketing since you can make informed sales pitches.

A centralized database helps you to:

Record previous encounters with customers
Make personalized recommendations based on the data
Eliminate the storage of duplicate data
Avoid discrepancies that arise from disparate data and different tools

Besides, CRM also saves your employees valuable time digging through multiple files and records. It increases their productivity, and as a result, they are able to provide a better experience to their customers.

Lead Scoring System For Better Lead Prioritisation

Lead scoring is one of the most essential Real Estate CRM features. Your lead-nurturing efforts are more likely to succeed if you have a clear idea of which buyer to prioritize. CRM software provides you with some means of scoring your customers based on their interaction with your brand.

These can include an active search of your site, clicking a link you shared, watching your videos, and many other parameters. Apart from engagement, the income, budget, and home purchase timeline also separate hot leads from cold leads.

Here's what a lead scoring system can do for you:

Identify a high-quality lead from a poor-quality lead
Prioritize your marketing efforts to increase the chance of a conversion
Categorize leads into separate buckets and nurture them differently
Send more targeted emails, offers, and more convincing marketing messages
Engage different categories of your leads with different types of content

Bringing the data of all leads on a single dashboard reduces hassles and improves productivity. With such multi-channel attribution and full-funnel marketing, your ROI is bound to increase.

Analytics Tools For Informed Decision-Making

Analytics tools are another important CRM software feature. With multiple analytics tools, you will always have an excellent grip on the sales pipeline- from campaign spending to closing deals. It will give you valuable insights into sales productivity, campaign performances, revenue generation, and other essential business outcomes. You can easily identify which department is lagging behind on productivity and which processes are not working in favor of your business.

Excel on the following actions with analytics tools:

Easy access to various sales performance reports, such as site visit reports, calling reports, revenue reports, etc.
Always track your marketing and sales goals
Forecast revenue using KPIs
Allocate your resources better, boost your sales and reduce costs
Cloud-based operations for easy remote operations

Top Real Estate CRMs also come with mobile-friendly apps and dashboards for easy monitoring. This way you can effectively communicate with your leads and customers, even on the go.

Built-In Engagement Tools To Never Miss a Conversation

Nowadays, prospects prefer to research on their own and connect with businesses on their digital ends rather than getting directly in touch through phone or email. These include chatbots on the website, commenting on posts on social media, or direct messaging services for the same purpose. This also works in the favor of businesses as the best way to build trust with customers is to understand them, listen to their queries and respond appropriately.

Thankfully, Real Estate CRMs allow you to integrate with social media channels and connect with prospects on different channels.

Organize, track, and monitor relationships with ease
Leverage customer information available on social channels
Get a complete picture of your prospects
Provide a better customer service
Easily & quickly share information with hot leads

All in all, the best CRM for real estate will serve as a bridge between real estate agents, builders, and the different channels the customers use. It harnesses the power of automation to reduce time spent on nurturing leads and makes customer support teams' workflow more efficient.

Powerful Integrations For Eliminating Software Silos

Data silos are a big barrier to effective decision-making. It happens when a group of raw data is accessible to a certain department but isolated from the rest of the organization. This hampers the transparency and efficiency of the organization. The benefit of CRM in Real Estate is that it breaks software silos with powerful integrations.

Free flow of data to, from, or between the CRM and other applications
Creates a rich environment for utmost collaboration
Brings the right customer picture in front of all departments
Brings everyone on a single page with automatic data updation
In built-real estate portal integration

As such, agents and managers need not visit each platform to get an overview of their performance. They can simply have the information flow to them by integrating their CRM with all property portals. Such seamless integration with third-party apps and tools enhances the productivity of your Real Estate Business.
Conclusion: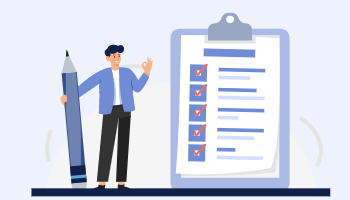 It is crucial for all Real Estate businesses to optimize their sales cycle to achieve growth. Powerful CRM sales acceleration features help businesses do exactly that. A Real Estate CRM software can hugely impact your Real Estate Sales productivity and efficiency. It manages your leads and sales processes and gives you insights into how successful your marketing campaigns have been.
Sell.Do is one such Real Estate CRM Software solution that streamlines your entire sales and marketing cycle. It is a complete end-to-end Real Estate CRM that helps companies accelerate their sales process with robust sales automation features. Over 600+ brands have trusted Sell.Do to boost their growth. Request for a demo today to see how they work.